With the Step FWD Awards 2022 just around the corner we are excited to catch The Spirituals performing live at this unmissable event celebrating the best of this year's Christian music. The Spirituals have garnered an international fan base by reimagining familiar spiritual anthems so don't miss out on an opportunity to see them perform LIVE at the Step FWD Awards. 
Not stopping there, Rachel Kerr (recently announced MOBO Awards 2022 nominee) is another exciting feature in the spectacularly diverse awards lineup. Her trademark sound is a fresh, unique fusion of Contemporary RnB, Soul, Reggae and Inspirational Music guaranteed to uplift.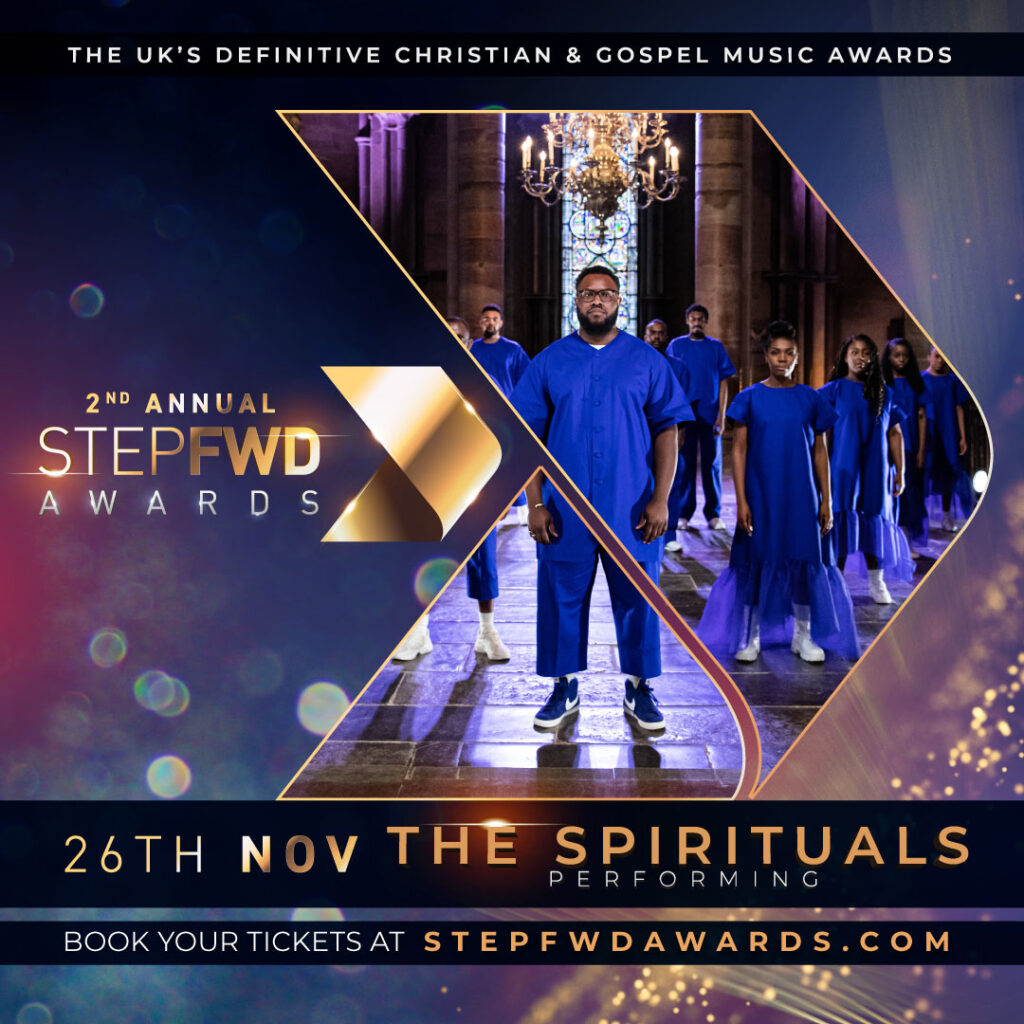 Keeping it local to North London with KXC Worship (based in Kings Cross Church) performing as a further act added to our bountiful bouquet of sounds. Bringing some additional beats to the table will be newcomer LaToyah Bless with her unique Dancehall sounds.
Our team at A Step FWD is working hard to provide a range of performances at the Step FWD Awards reflective of the vibrant UK Christian and Gospel scene. With the underlying principle of 'honouring one another' from Romans 12:10 underpinning the event, this is an opportunity for everyone attending to celebrate and honour the diversity of musical gifts, talents and sounds with which we are blessed.
We are grateful to our generous sponsors who are all doing incredible work, including Ruach Radio, Integrity Music, Compassion, Envista, LICC, TBN UK, CCLI, God TV, Billy Graham Evangelistic Association UK, The Bible Society, Zoe Records, Tearfund and Solos for making this event possible. Thank you also to all our media partners for helping spread awareness of Step FWD Awards.
If you only attend one music event this year make sure it's the unmissable black tie red carpet event which is the 2nd annual Step FWD Awards. Book your tickets without delay today!