'Dove meets Stellar' again this 26th November in the iconic Gaumont State Theatre (home of Ruach City Church) at the 2nd annual 'best of British' Step FWD Awards. This definitive UK Christian and Gospel music awards will honour 40+ years of legacy whilst celebrating the abundance of talent nationally.
Thanks to the fantastic 7-year strong data system of the UK Christian Charts, the nation and the world will be treated to the Song Of The Year from each of the 12 music categories as listed below:
CONTEMPORARY WORSHIP
CONTEMPORARY GOSPEL
RNB / SOUL
ELECTRONIC / DANCE
CHILLHOP / LOFI
INDIE / FOLK / ACOUSTIC
AFROBEAT
RAP
REGGAE
POP
POETRY / SPOKEN WORD
ROCK / METAL
Voting continues to the 29th October with all 150+ Judges and the public getting the chance to have their final say in which of the 127 No.1 tracks will get the 12 Song of the Year titles. Other music awards on the night include Duo/Group, New Artist, Male and Female, Producer and Video of the Year.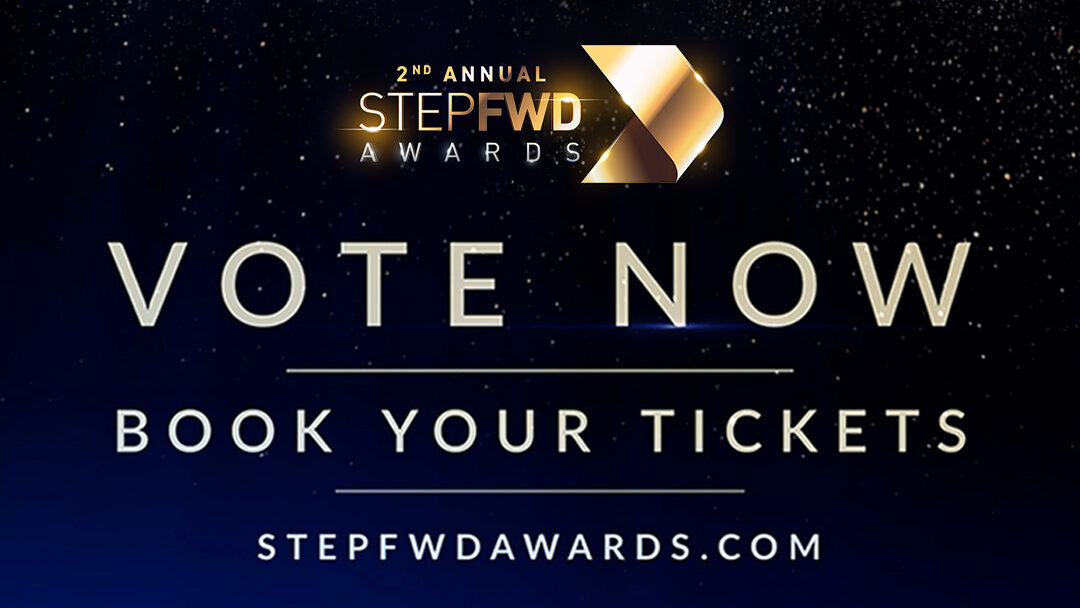 Step FWD Awards – 26th November – limited Early Bird Tickets available so click image above and get yours!
A big highlight of the night will once again be the honouring of many individuals, who across decades have paved the way for the current generation and on whose shoulders the Christian music industry stands. A few of these Outstanding Contribution names will be announced soon and Lifetime Achievement and Legacy Awards will be a most substantial event for the entire scene. A Step FWD has been a premier one-stop-shop location for various musical styles and genres via the UK Christian Charts, events and news. Many UK household names have featured in previous events and activities from the Step FWD team such as Matt Redman, Muyiwa, Tim Hughes, Noel Robinson, Graham Kendrick, Lurine Cato and more so expect the Step FWD Awards to go above and beyond to secure the best performance experiences for you. Limoblaze, Jake Isaac and Elle Limebear are a few of the top names released so far.
You won't want to miss the biggest networking black tie event the country will have seen in recent years. Book your tickets now and vote for your Song of the Year as we honour and celebrate 'the best of British'.