Legendary UK Christian worship leader and songwriter Graham Kendrick returned to the place where it all began for a landmark event celebrating his storied career spanning decades in the music industry. Putney Community Church hosted Graham on Saturday 11th June to celebrate his 50 years in the Christian music industry. The man fondly referred to as "the father of modern worship music" treated the church, where he started his career, to an evening filled with intimate stories and songs spanning the last five decades.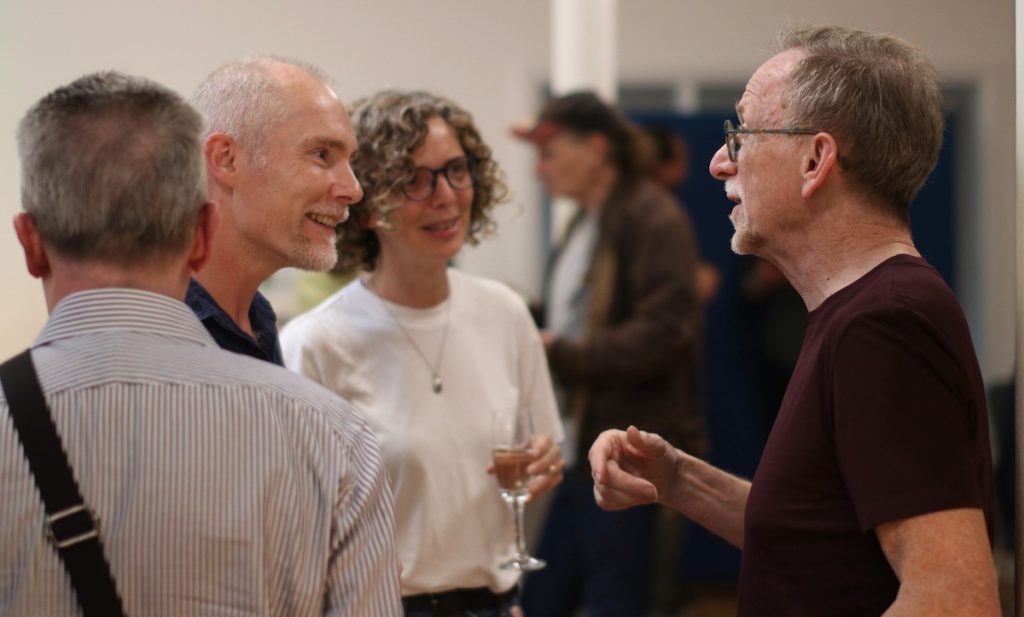 In front of an audience of fans, family members, long-time friends and associates, Graham gave on-stage interviews and played songs which endeared his songwriting to generations of Christians. Songs he played on the night included: 'Simon's Song', 'How Much Do You Think You Are Worth', 'Sister', 'The Servant King', 'Amazing Love', 'Knowing You', 'Shine Jesus Shine' and the new 'Like a Tree'. His style of combining rich melodies with poetic and divine biblical truths in his songwriting which have made a lasting impact on Christians the world over, were on display from the start and throughout the night.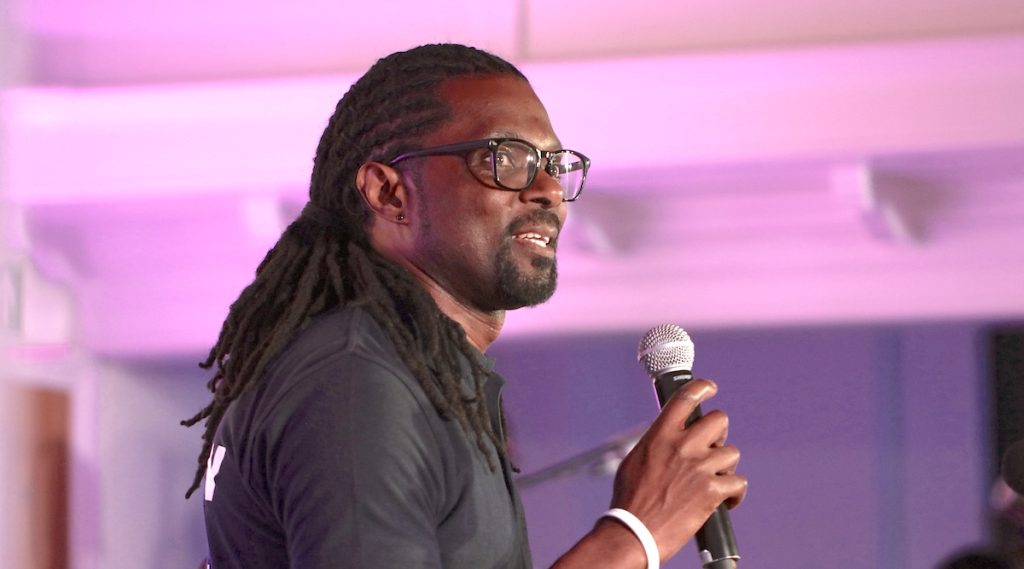 Teams from Make Way Music and A Step FWD combined to make the night run smoothly. We were hosted by A Step FWD founder and Operations Manager O'Neil Dennis to an evening honouring a true legend in the Christian music industry.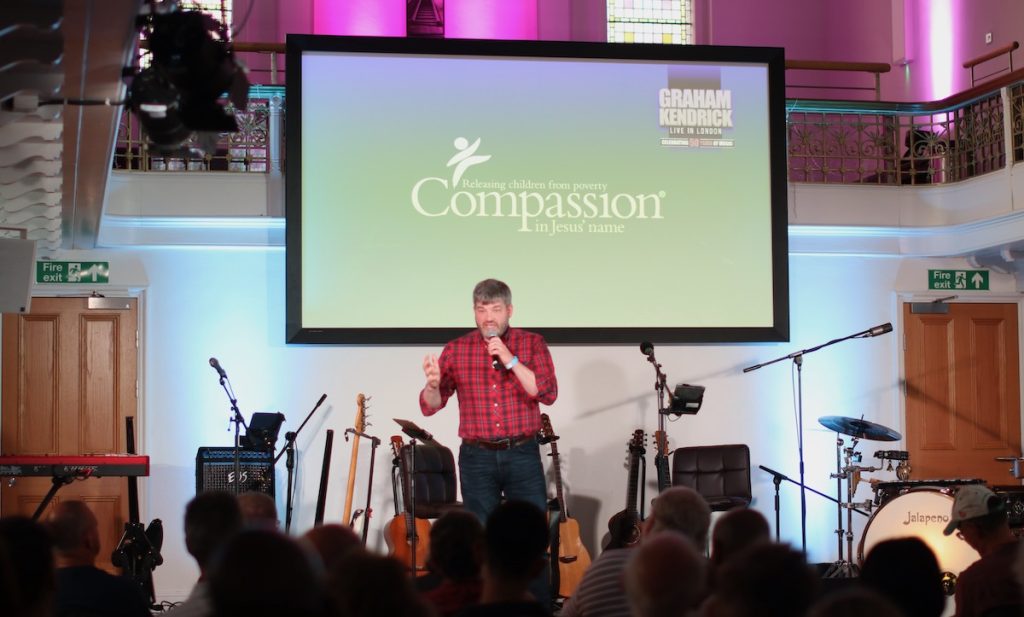 Graham was recognised for his contributions in shaping the Christian music genre when he was the recipient of the Lifetime Achievement Award at last year's prestigious Step FWD Awards in St. Paul's. Saturday gave another occasion to appreciate the timeless contributions of a man who has influenced society at-large (nationally and internationally) as Compassion UK CEO Justin Dowds presented Graham with a gift in recognition of his long-standing support for the charity. In front of the live audience, he was gifted a framed picture with thumbnails of the 860+ children who were sponsored out of poverty as a result of his ministry.
The modern hymn 'Shine Jesus Shine' (1987), perhaps his most well-known song, is familiar to millennial Britons of all faith-backgrounds as a school assembly anthem. Kendrick's impact reached beyond music in ways such as his ongoing work with Compassion but also including the prominent role he played in bringing to life the "March for Jesus" events.
Graham sat down individually in between musical segments with special guests Les Moir, Noel Robinson as well as Steve and Velveta Thompson to discuss music and retell stories from the past.
He and Les Moir, a frequent collaborator of his, reminisced the coffee shop evangelism days early on in their careers and how those times paved the way for the Christian Contemporary Music and Praise and Worship ubiquitous with the church today. Les appreciated Graham's impact in crafting deeply scriptural songs which took their place as singable songs in church and part of this shift to modern worship from traditional hymns.
Noel Robinson joined Graham on the stage later on in the evening. Another music legend in his own right, Noel paid tribute to Graham in song by performing 'Such Love' in a rendition soulfully accompanied by his renowned guitar playing. The long-term acquaintances spoke gleefully as they shared memories of times spent together over the years. Noel, who remarked he was introduced to Graham by Les early on in his career, shared with gratitude how Graham was a mentor figure in addition to a musical peer. It was insightful to witness two icons in the industry sharing the connection their distinguished careers have had.
Steve and Velveta Thompson were also present to celebrate Graham on his 50th year of music. Steve is a frequent collaborator of Graham's, who has travelled all over the world with him for ministry across the decades. On the night, he shared stories of his early music career on how God had used Graham in his life. He had left his university in Germany to return to the UK and play in the band for Spring Harvest, where he had first met Graham. After the festival, Kendrick asked Steve, for three months to write songs and make music together in what ended up forming a long term friendship and musical partnership. Over time, his wife Velveta would also join them on their travels. The loving friendship between the Kendrick and Thompson families was shared with her acknowledgement of how Graham's faith in the power of prayer had taken theirs to another level when he led a prayer of healing for their young daughter (at the time) who had been struck by Bells' palsy. She was healed with no traces of the condition by the morning after the night Graham had rounded up the team to pray for her.
Closing their conversation, Steve and Velveta joined Graham and the band in a fun-filled jam session of 'Heaven Is In My Heart'. Steve got on the keys whilst Velveta took a microphone to sing backing vocals. Part-way through the chant-filled anthem, Noel Robinson returned with a guest solo to add to what was a cheerful performance for all in attendance.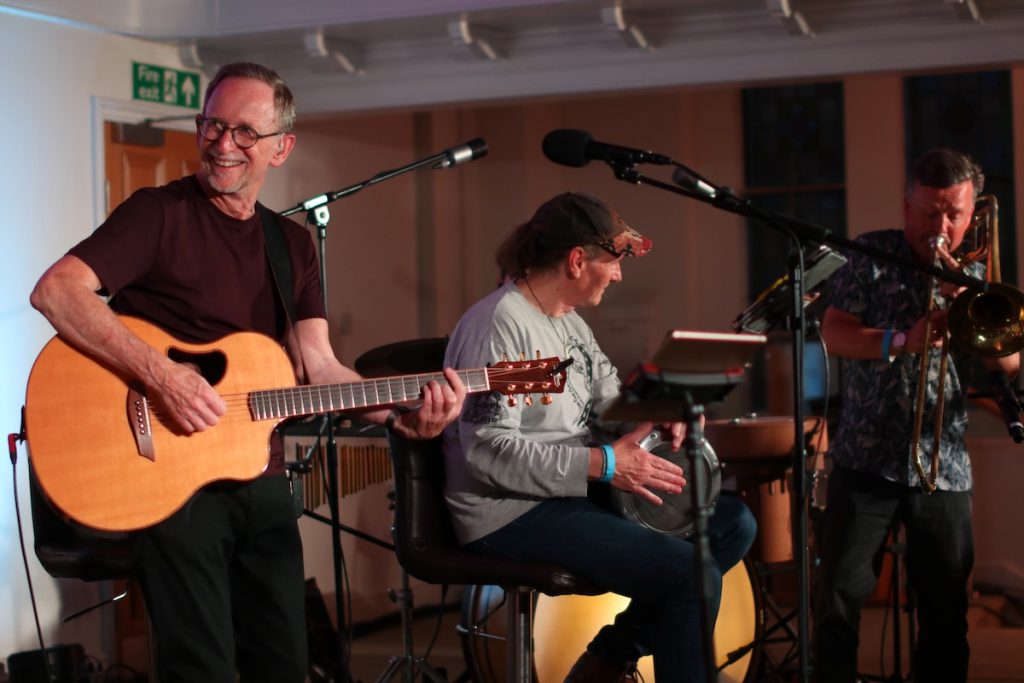 In the final act of the evening, Graham Kendrick gave the song performance many in the audience had been waiting for: 'Shine Jesus Shine'. The veteran songwriter wielded his guitar one last time for the audience as he led the church in singing the evergreen song. It was a fitting finale to a night celebrating Christian music history and a man whose contributions shaped it into what it had become today.
The lyrics of the song, asking Jesus to "fill this Land with the Father's glory", remain as true as ever in today's world. A strong reason to why we thank Graham Kendrick for saying yes to a calling that has impacted his and generations after his own.