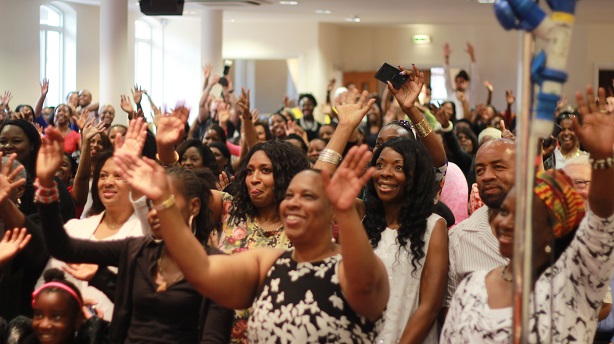 The UK's first ever 7 day gospel festival got off to a flying start with people coming out in their hundreds to experience quality gospel concert nights at Gospel Week 2014.
From June 30th through to July 5th, gospel lovers, music enthusiasts and attendees have experienced more than they could have wished for. Step FWD has been filming the nights and witnessing the sheer delight, enjoyment and blessing on hundreds of faces from what is certainly a brilliant initiative.
Gospel Week kicked off with the house night which saw the crowd up on their feet all night dancing out to some gospel house classics, hosted by Premier Gospel's very own house connoisseur DJ Pappi.
Next up was an incredible night of good vibes and fun with the reggae night bringing a sell-out crowd in Willesden, North West London. Annette B, Ram-1, Joshua Kesner, Watchman and Gyamma all took to the stage to deliver gospel reggae that had the crowd in awe. This night was hosted by DJ Redz and Belinda.
Just as we thought it couldn't get better, Wednesday night was the time for hip hop to take centre stage. Hosted by Premier Gospel's very own hip hop specialist Karl Nova, the likes of Triple O, Faith Child, J Vessel, Dwayne Tryumf and Guvna B completing the line-up. Head bopping beats, intense lyrics and even a sprinkle of grime made this night another great night out.
With anything they could find to wave in the air and everyone on their feet throughout the night, Isabella, Atta Boafo, Muyiwa and more, made afrobeats night a spectacular affair filled with dancing and singing. This was followed up with an intimately special night of jazz with the sweet sounds of Natalie Phillips, Elisa & Jo Caleb and the amazing Femi Temowo.
Then came latin night with its particular grooves, fun with Javier Paredes salsa and meringue dance lessons along with fantastic and spirit filled worship led by Rony Padilla and live band.
If you missed any night then you missed quite a treat as each night brought its own musical flavor, extraordinary vibe and special memories. Each night had fantastic performances by super talented artists. Each night reminded us all that music is a powerful gift to the Kingdom. Each night brought glory and honor to God.
Now only one concert to go! The grand finale is tonight in The Rock Tower, 49 Tufnell Park Road, Islington. Extra tickets might still be available to come and see the likes of Lurine Cato, Boma Diri, Watchman, UK Top 10 Christian Chart 2013 winners Adam & Kid alongside Muyiwa, bring a simply unforgettable week to a close.
Step forward! Be part of something truly special! Gospel Week 2014 rocks!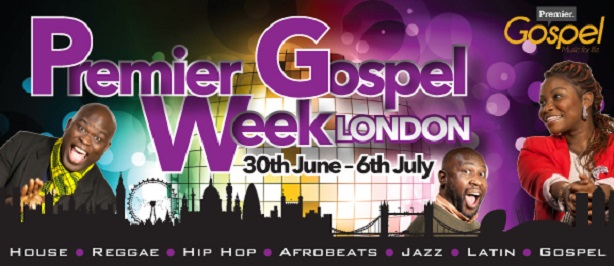 OD