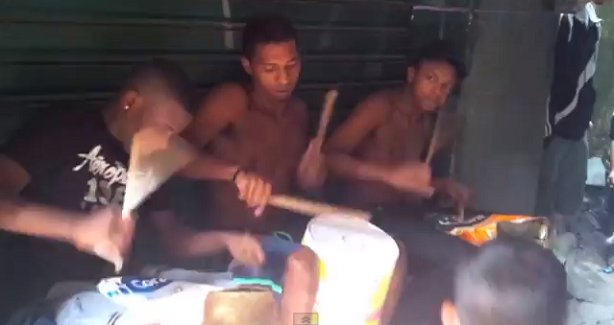 Exclusive favela (shanty town) footage following Ooberfuse's recent tour of Rio de Janeiro, Brazil. A chance encounter with local underground sensation DJ Rainforest resulted in this infectious samba mix of Ooberfuse's classic track "Go!".

Ooberfuse is an electronic music project from Woolwich, London, UK led by Hal and Cherrie. Their infectious vibrant tunes proclaim the band's mission: to inject ooberfusiasm into day to day life!
These talented and fun artists have come a long way since Step FWD first caught up with them at a London gig featuring Baliva that we attended in January this year. It is indeed inspiring to see them take their message to the masses and literally practice what they preach, by 'going to make disciples of all nations'!
Follow and like them on Twitter and Facebook or visit their Website and join the growing number of ooberfusiasts around the world!
OD