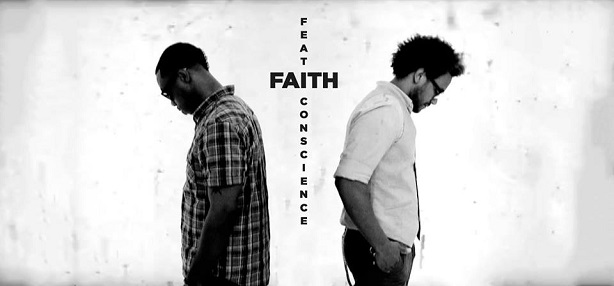 Check out this fresh release from rapper, singer and producer Je'kob titled Faith and features Conscience. Video courtesy of Rapzilla

We were hooked from just the first line of the track which is taken from the very popular Philipians 4: 13 'I can do all things through Christ who strengthens me'. It is so good when music comes together like this, simply done with powerful results, nothing overstated, straight from God's word to us the Bible. The song is nicely complimented by the beat behind the lyrics, with Je'kob's smooth vocals and transitions supported by a skippy yet solid flow from Conscience.
Loved this track as it had me singing the hook after just one listen. Definitely keep an eye out for more from Je'kob and in the meantime support his ministry by following him on Facebook and purchasing the Faith Hope & Love EPs.
OD