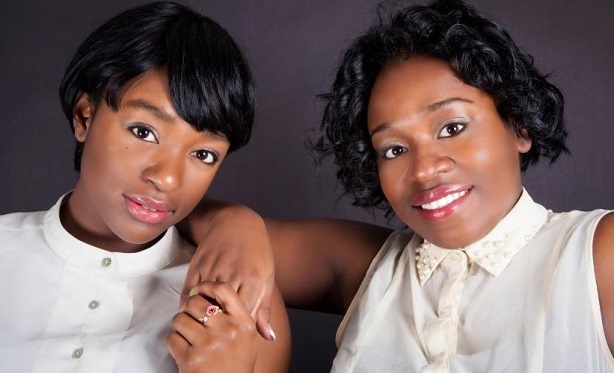 St. Luce Sisters is a Gospel group made up of two biological sisters from the beautiful islands of the Caribbean. While at the tender age of 7 and 9 they were always seen engaging themselves in singing during Church time, I remember at 7yrs old I could barely talk to adults let alone speak or sing to a multitude! Church created the foundation but before long these two sisters went on to sing at concerts, weddings, parties and festivals.
Winnette and Ruth-Ann are the St. Luce Sisters. The group sings R&B Gospel. They have outstanding vocals and the sound they project is fresh, captivating the soul. It's not surprising though considering that they are from a musical family. Their brothers (whom are a trio) sing as well and go by the name St Luce Brothers. Even though tonnes of talent run in the family the sisters still put the work in. They recorded their first CD in collaboration with 'Hear Me Out' programme in 2008 and have entered competitions such us the Love World Music Festival Competition 2008. Ruth-Ann was featured on Xfactor 2010 and 'The Voice' 2012.
"It all comes down to serving God and doing work for His Kingdom" was the feedback I got from Winnette. She recalls a few years back where they were told "don't sing Gospel or anything close, there is no market in the UK". The sisters remember being appalled at this statement especially as it came from a 'Christian'.
Still to this day they continue to stand by their Faith. God gave them something special and they seem intent on using it for His Glory and to bring more people to know Christ. Winnette also had this to say, "There's a lot going on but the strong ones will stand, dream, work hard and get connected to the right people who will be bridges to go higher and higher."
St. Luce Sisters recently released their debut single Hoped For which is now available on iTunes and Amazon, Google Play and Spotify. Support them, buy a copy and keep the UK Gospel scene thriving! Look out for another single and the release of their EP this year. You can also book them now on info@stluceinc.co.uk.
For info, events and more, visit the St. Luce Sisters on Facebook, Twitter or via their Website. You can also book them now on info@stluceinc.co.uk.
Check out the video below of their cover of the Cece & Bebe Winans track Close To You.
Michael O