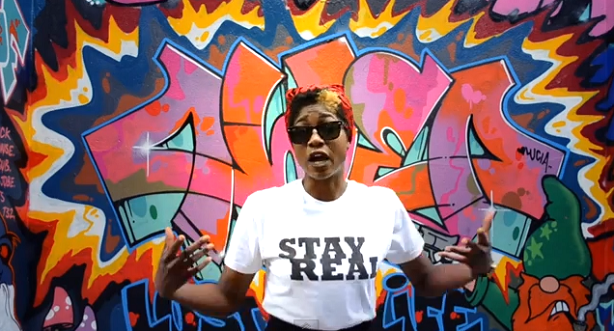 As First Lady puts it this track has 'a little jazzy vibe to it' and Step FWD, absolutely loving this one will continue to champion her as one of the next emerging artist destined for great things. You hear?!

With a nice lyrical performance on top of a perfectly suited beat that melodically hangs behind a dynamic and silky flow First Lady continues to prove why she is deserving of the recognition. All this complemented by a simple 'homegrown' creative video which doesn't take away any at all from the track.
As we begin to compile our list of unsigned Christian artists and musicians across the UK, we are happy to place First Lady as the 'first lady' and actually the first name on our Step FWD Sound of 2014 longlist. Do you know someone who should be listed? Send us a message with you recommendation and let's build together!
Check out some lyrics from the hook and be sure to watch the video below.
Tomorrow may never come, for you or me, life is not promised.
Tomorrow may never show up, for you or me, this life is not promised.
I aint no perfect man, I'm trying to do the best that I can
With what it is I have…
OD