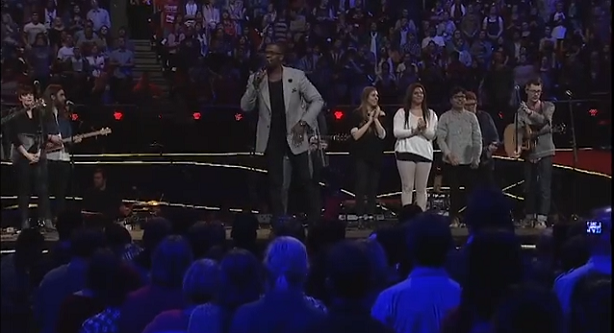 A lively and colorful story from Robert Madu reminding us that we don't have to be afraid, as the thing that we are afraid of is about to be the catalyst to take us into another level and a new dimension.

Robert travels both nationally and internationally ministering to several Churches, Youth Groups, and Schools through dynamic preaching and drama. His ability to minister to people of all cultures and generations through his in-depth Bible preaching, sense of humor, and sensitivity to the Holy Spirit has made him one of the most sought after communicators. In addition to his traveling ministry, he serves on staff at Trinity Church, in Cedar Hill, Texas.
In the video below Robert gives a really great illustration that we can find examples of God's love for us and inspiration to press on, in everything around us. So the next time you start feeling insecure or afraid just remember He wants to raise us up to another level, so feel the fear, but do it anyway. God bless.
Step FWD