The word audacious befitted this conference in its entirety. Let's just say that showers of blessings, of a hope for the future, of the confidence in God's love were confirmed throughout the course of the !Audacious Conference: The Charge 2014
A lot of you may be wondering what 'The Charge' is all about. The aim of this conference was that we as Christians should take charge and be empowered in the following fields; business, education, entertainment and sport, family and healthcare, media, politics and spirituality. These are areas in society that are plagued with problems and issues. The conference highlighted that if we take charge in these seven areas we can save souls and build a great nation filled with self-confidence, peace and love.
I tell you wholeheartedly that I was blessed throughout the days spent in Manchester. I must admit, walking into the main church for the first time was overwhelming for me as I wasn't used to the genre of music that was being played. Nonetheless, as time went on and I delved into the lyrics I began to open up and enjoy the music and glorify the name of the Lord.
[Reminder to all: Never shut your minds and hearts to different styles of music, worship or preaching because you get such a different experience and dynamic with each type.]
Now the preaching….O Lord the preaching. Let's just say that the floodgates were opened. We had topics such as 'giving your thoughts to God', 'thought pocalypse', 'the touch of God' not to mention a few which really opened my eyes to who God really is and how He wishes for us to operate as His children.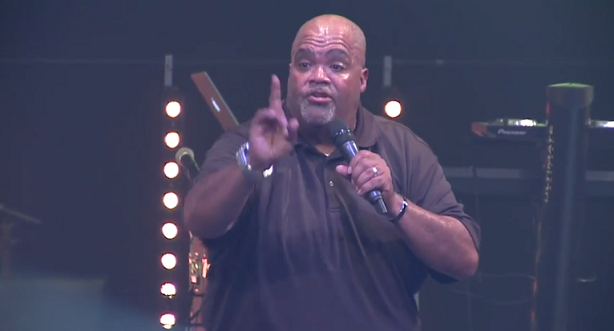 The last night, which was led by the man of God Reggie Dabbs, truly was the best ending the conference could have had. Lives were changed as we chanted "I believe in Jesus Christ" and destroyed the bonds of anger, unforgiveness, illness, the lack of the Holy Spirit, suicidal thoughts, apathy, addiction and our pasts.
All in all, I thank God for blessing me and my youth church group with the ability to attend The Charge 2014 as well as his faithfulness, mercies and the lives he changed.
If you are interested in attending next year or just finding out more then check out !Audacious Church.
Check out some highlights from this year's conference in the video below.
Genevieve
Step FWD Promo & Outreach Team