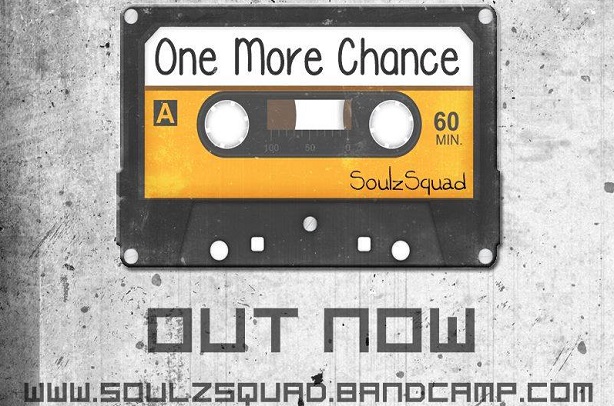 "Following a succesful video release of single 'Reasons', SoulzSquad has recently released their debut mixtape 'One More Chance'. Based in Nottingham UK, the singing-rapping trio consists of 'T-Rexx, GIDEON & Harmony'.
'One More Chance'incorporates a plethora of local artists including Bfam, Basic, Ejay, Jared Harding, Maureen Umeloh, Tonio, MissE and Pastor Mukuka Jnr,
The mixtape is out now on SoulzSqaud's Bandcamp.
Support these young artists on their social networks and check out the video for 'Reasons' off the 'One More Chance' mixtape.
Twitter: @SoulzSquad
Youtube: www.youtube.com/SoulzSquad
Facebook: www.facebook.com/SoulzSquad
ReverbNation: www.reverbnation.com/SoulzSquad