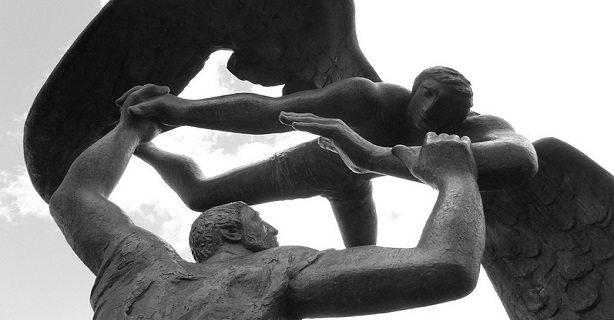 Woooow I actually LOVE this message! I hope you have all had a really good week and you are all always in my prayers. This week God led me to Matthew 11:12 "And from the days of John the Baptist until now the kingdom of heaven suffereth violence, and the violent take it by force."

God told me for some of you, you have to take certain things by force. Not only this year but the next coming years. You cannot be weak, have pity or still carry your past with you. The Lord said some of you should let go of your past
mistakes, failures etc. You should not allow the enemy to intimidate you or put you down.
Literally you have to be aggressive and walk in the authority the Lord has given you in Ephesians 6:10-18 and Luke 10:19. Some of you need to rethink things and even your prayer life. You have to take your marriages, education, families, careers, finances, churches, communities, business ideas, projects etc. by FORCE! Some of you need to show the enemy he is messing with the WRONG PERSON! IS HE MAD? If this message is too strong for some of you then you are not ready yet to get to the next level.
You shouldn't let the enemy have the last laugh! Make sure you take back what the enemy has stolen from you and your family in the past. The Lord led me to Genesis 32: 26-28, when Jacob wrestled with the angel of the Lord. Jacob said to the angel "And He said, let me go for the day breaks. But he said, I will not let You go unless You bless me! So He said to him, What is your name? He said, Jacob. And He said, Your name shall no longer be called Jacob, but Israel; for you have struggled with God and with men, and have prevailed."*
YOU HAVE TO TAKE SOME THINGS BY FOOOOOOORRRRRCCCEEEEEEE!!!!!
God Bless you all abundantly and lots of love,
Tracy Karibo