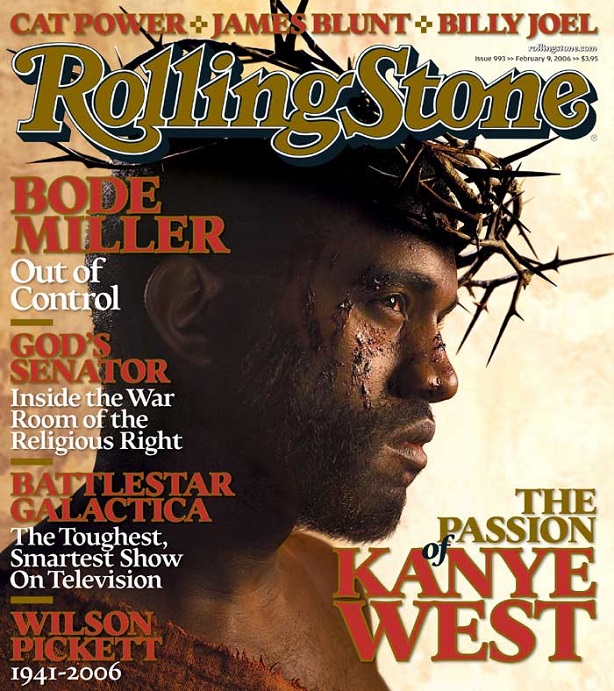 Do you remember the track Jesus Walks track and the 2006 Rolling Stones cover above? Well Kanye West is back with another head turning title and his 6th album release, Yeezus which debuted at No. 1 on the Billboard Charts.

One of the best known secular music artiste and producer in the world and no stranger to controversy, does Kanye, as one Guardian writer puts it "…knows exactly what he's doing and that, from its title down, Yeezus is intended as a deliberately contrary, ambiguous act of provocation in a musical world where provocation is in pretty short supply. These days, pop stars of West's commercial stature usually tend to bland professionalism…"
With Kanye West's album track titled I Am a God and his own comparison to Apple co-founder Steve Jobs and self reference as "the nucleus of all society" is he unveiling a more sinister mask of arrogance and mockery, predictive of end time events.
See sample album artwork from Yeezus below. Is this a deliberate attack on Christianity or just harmless creative and artistic freedom of expression? While the worlds music critics give rave reviews. Is this more about headline grabbing lyrics and titles and less about the music? Does any of it matter to you?
And even if it does should we just 'say nuttin'. Over to you!

Step FWD