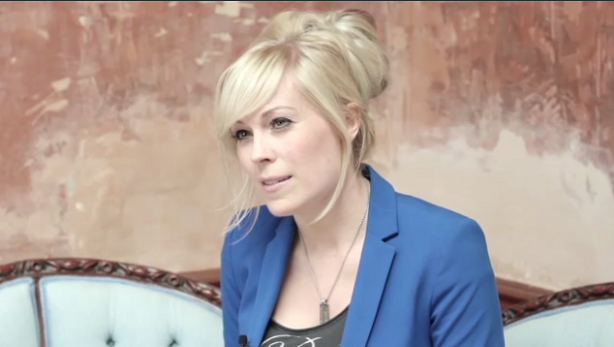 Just a week after coming out as gay worship leader Vicky Beeching has returned to the Christian and Gospel Albums Chart.
Her album 'Eternity Invades' came in at number 10 despite being released four years ago.

She had raised concerns that many would no longer sing her songs after she came out.
Last week the 35 year-old, who became known by performing at Christian festivals both in the UK and the US, said she's struggled with the issue her whole life but was now ready to go public.
Speaking to Premier she said she thought some people would stop listening to her songs because of her sexuality: "When I first spoke out about equal marriage I did notice messages beginning to come in from the United States especially.
"[They were] saying, wow we've seen this on your website, we're really disappointed. We're pulling your songs from our mega church, you won't be sung here anymore.
"I hope that's a wakeup call to you to reassess what you're thinking about."
She added: "I knew that would happen but I also thought that was a good starting point for me as I move towards this announcement."
Article as originally published on Premier Christian Radio
See Vicky's exclusive interview with the Guardian and share your thoughts with us.