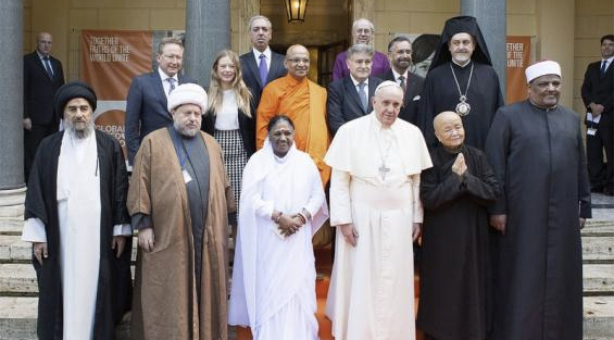 Pope Francis and several of the world's leading religious leaders joined together in a pledge to end human slavery by 2020.
Human trafficking is something that has a greater presence than ever before. With an estimated 29.8 million slaves across the world, there are more today than when William Wilberforce was campaigning. The book of Exodus shows the escape that the Israelites took to escape Egypt and it also showed how much God hates slavery. Jacob was also sold into slavery by his brothers where he ended up in the heart of Egypt!
The declaration that was signed by the world religious leaders stated as follows.
"We pledge ourselves here today to do all in our power, within our faith communities and beyond, to work together for the freedom of all those who are enslaved and trafficked so that their future may be restored." "Today we have the opportunity, awareness, wisdom, innovation and technology to achieve this human and moral imperative," it added. 
"We cannot tolerate that the image of the living God" present in every human being "is subjected to this most abominable form of trafficking," Francis said." (source: the Christian post)
Do you think we're doing enough to help those who are victims? Let us know in the comments below!
Josh de Thierry