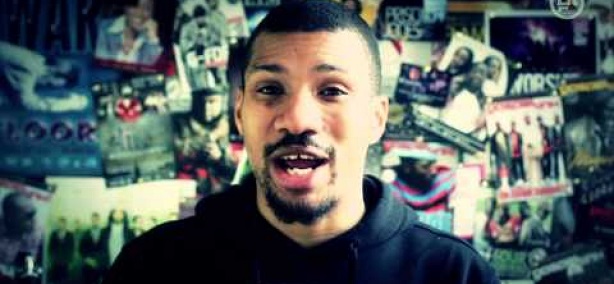 What an absolute pleasure it was to catch up with Midlands based Gospel media giant, Roger Moore. In case you are wondering, Roger Moore is the brains behind one of Europe's leading Gospel media engines – Gospel Link 360 better known as GL360. Roger kindly took time out of his busy schedule to have a very insightful chat with me about the UK Gospel Industry and the upcoming Gospel Summit event.
Good morning Mr Roger Moore! How are you this morning?
Roger: Hey! I am really good thanks.
Roger, I have to confess that I have spent the last couple of hours watching all your very entertaining vlogs on YouTube. You're not one to hide what you really think are you?
Roger: Oh wow! You've been watching those? Haha…Well, I just have a lot to say about certain topics that I think we need to be talking about. It's just all about Christ. That's my message. I am actually working on a new series of vlogs at the moment.
Ok great. I will look forward to seeing them. So, tell me about GL360, you guys have so much going on! Where did it all start for you?
Roger: We started the magazine about 10 years ago. It was only myself at first working in partnership with a printer. But content was never my thing so I kind of struggled in that area. Thank God, James Richard came on board. He started to take up the content side of things and took the magazine to the next level.
People always think that it all started with the magazine but GL Records was actually the first arm of GL360. We were producing music and working with artists before the magazine came about.
Oh so you got into the music game early?
Roger: It's actually funny because I really wasn't into music when I was younger. My thing was football. I didn't particularly like music. I didn't even go clubbing. The closest I got to a night club was Gospel Jam!
Wait…Roger, you have never been to a night club?
Roger: Haha…No, never!
Wow…
Roger: Yeah, many people are surprised by that but how I see it is that I never got caught up in many of the dramas that my peers did and just really got focused on what I wanted to do. Also, not really having the background in music meant that I approached music from a 'what's relevant, rational and practical?' point of view as opposed to a personal love. It just meant that it was easy for me to be objective about music, which has really helped GL360.
Yeah I see that. Ok, so about GL360. What is it exactly?
Roger: Well, we're all about finding ways to disciple young people in a way that is relevant and engaging for them. From putting on gospel concerts and bringing some of the biggest gospel artists to the UK, to taking full advantage of the social media platforms to further push the gospel and connect with young people. GL360TV has really taken things up another notch as well.
GL360 is one of the sponsors of the UK's largest gospel industry event, Gospel Summit, taking place on the 13th and 14th June on your home turf of Birmingham. How do you feel about that?
Roger: I am so excited to be part of this event. It is definitely what the industry needs right now. I am going to be helping out with the Jump Music Video Awards which I am excited about. I am also going to be giving a workshop about music videos and media. So it should to be really good.
This sort of event is critical right now in helping us to be united in developing the industry and raising the bar.
In your view, is the UK Gospel industry on its way up or experiencing a decline?
Roger: I honestly think it is experiencing a decline. I remember the days when there were gospel concerts happening regularly across the UK and there was a real buzz on the scene. Promoters seem to be a little fearful at the moment and there is just not as much going on.
There is too much segregation in the UK Gospel industry. Not enough joint working between the North and the South. But I am sure the tides will turn soon.
Oh, so you're aware of the North-South divide?
Roger: Oh yeah! It's evident. In London, it's easy to believe that London is the entire UK. People become focused on that one city and forget that there is life outside of London. Then you have artists from up North feeling like they need to be down South in order to have any impact. I see this all the time.
Another thing that concerns me is where people in the scene are focusing. I have come across a lot of Gospel Divas in my time. I think the industry is completely missing the mark if Jesus is not the centre of all we do.
I hear you. Let me ask you this – if you could change one thing about the current UK Gospel Industry what would it be?
Roger: Oh gosh! Where do I start? I think the main thing I would call for is for people to have a heart and passion for Christ. If that were to happen we would see the industry change overnight.
Roger, what's your favourite genre of Gospel music at the moment?
Roger: I am really into my hard core neo-soul. I am loving the likes of Adrianne Archie and Duby Powell at the moment.
If you could say one thing to young artists in the game right now, what would it be?
Roger: I would say – FIX UP and get your focus right.
Wow, strong words said in your strongest Brummy accent! Well, it has been an absolute pleasure to speak to you today. I have one last question for you though. You share your name with, arguably, the most iconic James Bond actor, Roger Moore. But, if you could be any action hero who would you be?
Roger: Hahaha…erm, I think I would be Bruce Willis. When he enters its all over!
Good Choice Roger. Thanks again for your time and see you at the Gospel Summit in a few weeks!
Article as originally posted on Vinejuice

You can catch Roger Moore at the Gospel Summit Event taking place in Birmingham on 13th and 14th June 2014. Click image below for more details: