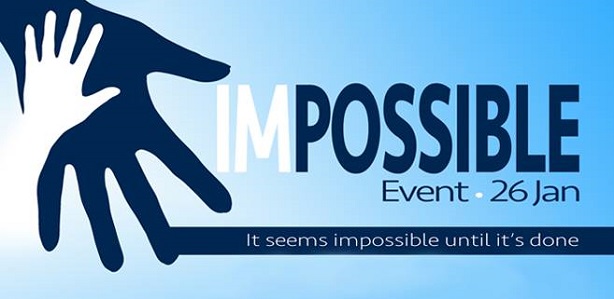 Do you have an impossible case? Is there something in your life that seems impossible?

Maybe doctors have said that it is possible for you to overcome a sickness. Your solicitor told you that your case is too weak to get your papers. You think you husband/wife will never change.
This event on the 26th of January called Impossible is for you.
Your impossible will become possible.
Michael A