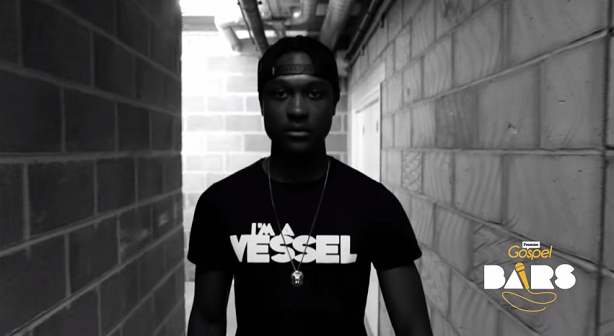 It's been a successful year for the young steamship that is, J Vessel, and it doesn't seem his vessel is about to run out of power any time soon both human and divine. After placing first in the Step FWD UK Top 10 Christian Chart in March with his hit music video, 'Amazing Love', J kept up the consistency and continued to flood the internet with his refreshing new sound, generating a healthy buzz that saw him nominated for a MOBO 2014 Award, and he hasn't stopped there.
With Dwayne Triumph and Melvillous both bringing more than 3 minutes worth of intricate bars, J Vessel has stepped up to the plate to show that, at 18, he's no underdog, but a serious contender in the gospel music scene and indeed in UK rap.
Detailing some of the struggles he's faced and issues he's overcome through Christ, J delivers his elaborate bars using the most complex flows, and he does it comfortably. It's clear he has no issue with constructing clever punchlines, namedropping last year MOBO's 'Best Male Act' nominee, Wretch 32 in the bar, "I'm still a wretch but I'm free too"
J Vessel's rise to prominence heralds and indeed emphasizes the emergence of the younger generation in music and other artworks across the Christian scene. It is however his time to shine and he may still end the year with another trophy to add to his collection.
To vote for your favorite Gospel Act go to MOBO Awards 2014.
Nathan M