The UK's first ever mainstream Gospel Music Festival has been announced to take place on 9th September 2023 to coincide with a drive by the UK gospel music community to make September a Gospel Music Heritage Month. The festival will take place in Stanley Park, Liverpool and will feature internationally known artists, including headliners The Kingdom Choir and CalledOut Music.
The festival organised by Liverpool Lighthouse, a charity based in Anfield working to create thriving communities of people living more fulfilled lives, is sponsored by VistaPrint, Arts Council England and Liverpool City Council among others and is supported by the Gospel Music Industry Alliance. As the festival develops to be an annual event, it will also include panel discussions with artists, meet the artist events, participatory activities for families, the community and wider celebrations of black culture.
As evidenced by events such The Ascension Choir's performance at the recent Coronation and The Kingdom Choir's performance at the 2018 royal wedding, gospel music has the power to move and connect with a mainstream, diverse audience. The festival will feature music from The Kingdom Choir (with choir director Karen Gibson leading a singing Masterclass on the Friday night), CalledOut Music, Love & Joy Gospel Choir, Sarah Teibo, Sense of Sound, Lighthouse Choir, Volney Morgan & New Ye, DavidB, Wavertree Gospel Choir and NaffymaR.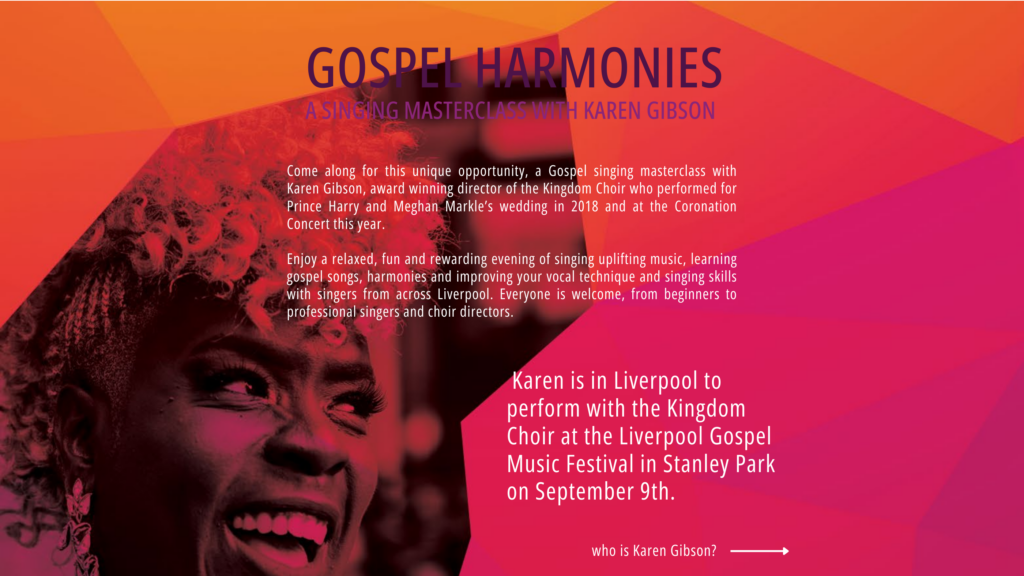 Gospel Music is an inclusive, joyful, uplifting, moving music genre that, in addition to relating to the Christian faith, celebrates the stories, histories, cultures and achievements of black communities. Much modern mainstream music, as well as many genres of music of black origin, owe their origins and inspirations to gospel music. However, these roots often go unacknowledged and unrecognised. This will be the first ever mainstream UK gospel festival.
Anu Omideyi, Liverpool Gospel Music Festival Director and Music Director at Liverpool Lighthouse said: "As part of the wider vision to spread the power and joy of gospel music alongside the positive impact of black culture, the festival will be accompanied by a programme taking gospel music into schools. In partnership with music education hub Resonate, the schools programme will initially pilot the work with two secondary schools in June and will roll out to more schools in the next academic year, with the eventual aim of curriculum change that will see young people nationwide learning about the music genre." Check out the festival panel workshop details below: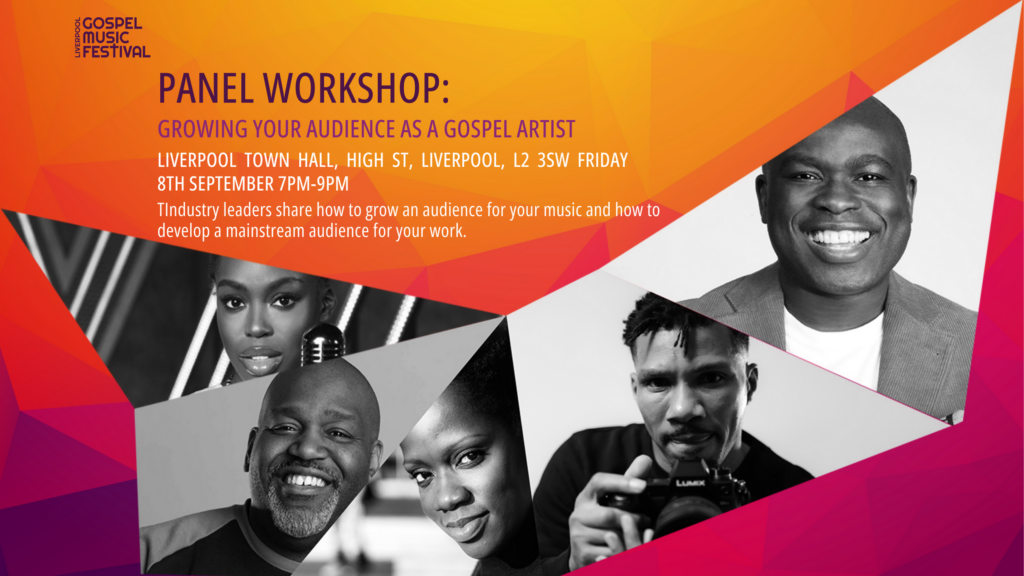 Rebecca Ross-Williams, Creative Director of Liverpool Lighthouse said: "It is beyond exciting to announce Liverpool Gospel Music Festival this September as it responds to a national need, as there isn't an equivalent. It is the right time for the festival with a drive to make September Gospel Music Heritage Month, with Liverpool as UNESCO City of Music, having such a strong music heritage and because of Liverpool's contribution to black history. Liverpool Lighthouse is committed to supporting the protection and development of Gospel Music and we aim to provide a much need platform to Gospel Music artists, showcase some of the best internationally and bring joy to our audiences."
The Gospel Music Industry Alliance identifies UK Gospel Music as derived from the African, American and Caribbean musical experience relating to the Christian faith. It had a profound impact on the development of popular music throughout the 20th century. The Liverpool Gospel Music Festival, whilst acknowledging and valuing the roots of the genre in Christianity, black culture and spirituality, welcomes people of all faiths, ethnicities and identities.
Follow Liverpool Gospel Music Festival on Facebook | Twitter | Instagram || Buy Tickets / Donate