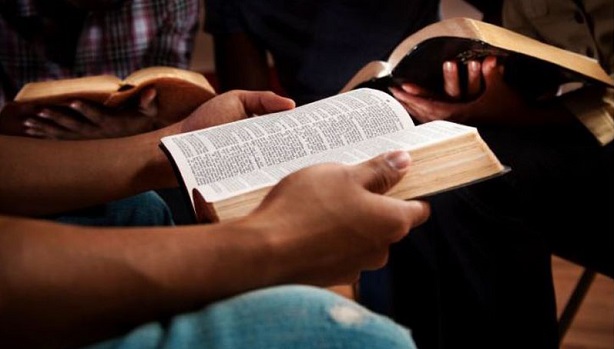 How many of you are fascinated by facts? For example who knew that the average woman spends 136 days getting ready throughout her lifetime. Applying make-up, having a shower and dressing up for a night out uses up a total of 3,276 hours in a lady's lifetime, says a study by body wash firm Skinbliss. Let us not forget the man, who spend 46 days getting ready which balances out to 1,092 hours within a man's lifetime! We spend 5 months complaining, and we spend only 115 days laughing throughout our lifetime, averaging out to 6 minutes a day. I wonder how many hours you and I have spent studying our bibles and praying thus far!
I'm sure many of you will have heard of the phrase 'knowledge is power' first pronounced by (Sir Francis Bacon; 1561-1626) hence, why many of us may go out and seek knowledge whether in school, college, university, or perhaps elsewhere, simply to edify oneself. In the same way it is important for us as children of God to seek the knowledge of the kingdom of God.
In a world becoming secular at an increasingly fast pace, it is easy to be driven away from the things concerning God and into an environment of negative consumption and materialism. In a study of 'Bible engagement' (2012) LifeWay Research surveyed more than 2,900 churchgoers and found that while 90 percent 'desire to please and honor Jesus in all I do,' only 19 percent personally read the Bible every day! What about when given an opportunity to share the good news of Christ? If you don't know your bible verses, and are not in a close communication with God, that is one less opportunity to add to the body of Christ!
Jeremiah 2:32 says: "Does a young woman forget her jewelry? Does a bride hide her wedding dress? Yet for years on end my people have forgotten me days without number". Some of us can go days, weeks, dare I say it even months without reading our bibles! When the bible clearly states many times the importance of keeping the laws of The Lord and being lead by the word of God. James 1:22-24 "But be ye doers of the word, and not hearers only, deceiving your own selves. For if any be a hearer of the word, and not a doer, he is like unto a man beholding his natural face in a glass: For he beholdeth himself, and goeth his way, and straightway forgetteth what manner of man he was". Be encouraged, and strive to renew yourself daily with the word of God. Amen!
Jamilah Harris
Scriptural related text… 2 Corinthians 3:18, John 1:1, 1 Peter 1:23, Hebrews 4:12, Hosea 4:6, Psalm 119:105

References
Mirror
Christianity Today