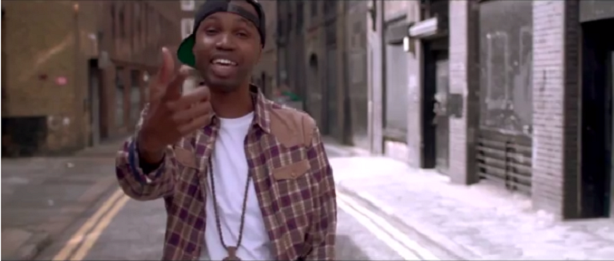 Check out the new video for "Stadium Music", Karl Nova's latest track for which the beat was created from scratch on his phone. Remember the 'Made Em On My Phone' project? Well you've got to hear it to believe it!
'Its more than just music' so 'tun up real loud'. With a simple yet effective message and lyrics, Karl once again manages to take a big subject and compress it into a track that is very easy to follow and understand. The perfect summary is stated at the end of the video by Karl "If life is a stage I can have a concert anywhere".
With his undeniable creativity and wit you can tell there is much more to come from this talented radio presenter and rapper, you may just not see which direction he will be coming from. Support Karl and download from iTunes & Amazon.
Catch some of the lyrics below:
Play this all night
Play this all day
Some think we're mad
But that's okay
You love the sound
So let it play
It's more than just music
You know this anyway (hey!)
Oooh you don't know about me
I'm that familiar stranger
I rep for the few that feel me
But I'm not stuck in an echo chamber
I make music straight from the heart
This is audible art I've been true from the start
Even if I never chart
My little light will shine in the dark
Believe that, receive that
Holla back with your feedback
Truth spoken in love I need that
If it's negative then leave that
the doubts and fears you're projecting
Those things will not be affecting
My life as I am connecting
with hearts and souls it's a blessing

OD