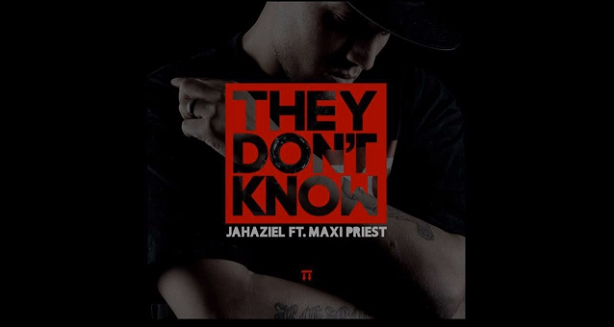 Just heading out of London towards the M1 and Milton Keynes for a national youth convention and blasting Jahaziel's new track They Don't Know featuring his uncle and reggae legend Maxi Priest, as loud as the speakers can possibly go which for our church van is no much.

This new single is the lead song from his upcoming album. Jahaziel describes the inspiration saying, "This song is a social commentary describing the darker side of the community I live in. A side that many within it want to escape, and one that many outside of it would rather ignore.
Drug trafficking, sexual abuse, robbery, murder, unemployment and broken homes are just some of the things I have seen personally where I live. And I have seen these things throughout my life growing up in urban environments.
Two and half years ago my family and I felt the call of God to join an organization called The Eden Network. This led to us moving from our 2-bed house in a nice area to a 1 bed flat on a housing estate in a deprived area of North London. Since moving we have led a team of local urban missionaries – basically a group young Christian volunteers who want to be used to affect their community for God.
Partnering with the local church, we run a weekly youth club, job clubs, girls groups, mini concerts and various other outreach provisions. Has our work changed the entire community yet – far from it… but we have seen change in the lives of many young people. Changes in attitudes towards drugs, work, violence, sex, peer pressure, God and church. All communities, especially the poor ones are filled with hurting people. People who have been so beaten by life's storms that they've lost hope.
As part of Christ's body I see it as my responsibility to go to the poor, the sick, the hopeless and demonstrate to them that there is a God who see's their tears and will answer their cry if they will turn to Him."
Cant wait to hear more from the album!