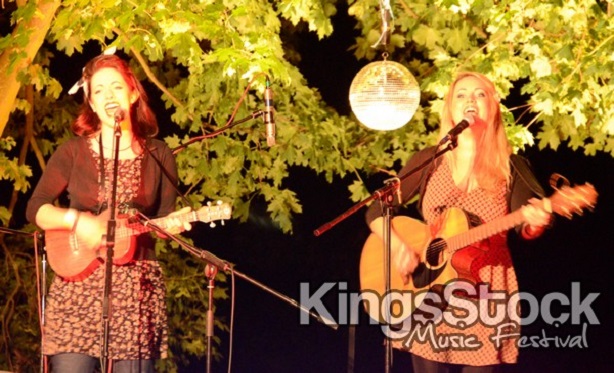 KingsStock Music Festival is back for its 5th summer this August, and continues its growth promising the best fest yet.

A line up of over 30 acts has been booked with music styles ranging from funk to punk and rock to gospel. Bands are encouraged to be original in the content and delivery of their music, meaning many acts produce really heartfelt music instead of generic "pop".
"We have an incredible line up this year, mixing KingsStock regulars with some amazing new talent," said James, Director of Heaven Sent Creativity who host the event.
"There will be a blend of great local musicians and creative talent from the region with top acts such as Empire Nation, Chip Kendall, Daughters Of Davis, Kristyna Myles, Rivers & Robots, Paul Bell, Rudy Cullen, Dave Griffiths, Libby Redman and Galactus Jack to name a few as well as some of the best up and coming artists from around the UK."
"KingsStock promises to deliver everything you could want from a festival and at a much more personal level," added James.
"We are a grass roots festival with an organic feeling and intimate atmosphere. The whole idea is to create a place for creativity inspired by a life of faith."
A variety of other creative arts displays, demonstrations and activities will add to the weekend of non-stop music and entertainment.
Empire Nation's Sam Dransfield said: "As a band we love being a part of new and exciting projects that have the potential to touch and change lives. KingsStock is one of these events – A truly amazing music festival!"
KingsStock is organised by a team of volunteers from churches across Cambridgeshire. One of the aims is to promote up and coming local talent. Like all good music festivals it also aims to raise awareness of humanitarian issues such as human trafficking and international aid.
KingsStock Music Festival, Burleigh Hill Farm, St. Ives, Cambridgeshire
on Friday 29th August to Sunday 31st August 2014.
Ticket information and other details are available on the website – www.KSMF.co.uk