International Christian broadcaster God TV has announced plans to set up headquarters for the United Kingdom in a red-light district in Plymouth reportedly next door to a lap dancing club.
Red-light districts are associated with the sex industry and sex-oriented businesses (e.g. sex shops and strip clubs). In some of these places prostitution may legally take place. Other red light districts are known for their illegal prostitution scene (in countries where prostitution is illegal). The Amsterdam Red Light District is infamous but that the UK had its own was news indeed and Plymouth at that. However we know that wherever God's people are, transformation is inevitable so will continue to pray for the work God TV is doing and the prophesied grand revival in 2013.
The Millennium Complex fell into disrepair after it was closed down almost a decade ago. Last year, a team of entrepreneurs failed in their bid to bring it back into use as a nightclub and music venue. The building started life in 1931 as the city's first purpose-built cinema, the Gaumont. Ownership is now in the process of being transferred to GOD TV and plans for its restoration are under way. Mr Seddon said: "It needs a lot of investment. The contracts are about to be signed and we want to start working with people as early as possible. Chiefs at GOD TV say the move will create around 100 jobs and bring 10,000 visitors from around the world every year. And it will resurrect the long abandoned Millennium Complex based in Union Street, which also has nightclubs, casinos and lap dancing venues.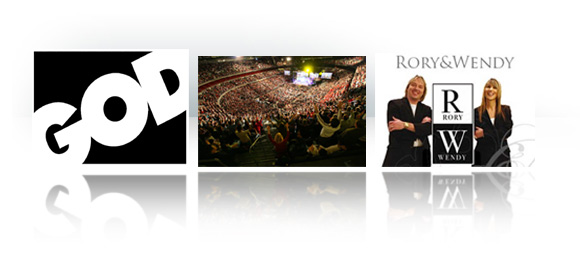 God TV was founded by Rory Alec and Wendy Alec in the UK in 1995. It now operates globally from various countries including Africa, Asia, Australasia, East Africa, Greater China, Sri Lanka, the United Kingdom, and the United States. God TV's programming has won several awards from the UK Christian Broadcasting Council and was "potentially available to up to 14 million homes in the UK" since 2010.
If you are wondering why God TV would open their office next to a Gentleman's Club, the answer could be found in the mission statement on their website "Reaching the lost and equipping believers all across the world". And next to such a club is as good a place as any to find sinners and people who are lost.
Step FWD