UpScale Project: Branding, Marketing & PR, Radio Training
August 17, 2019 @ 10:00 - October 11, 2019 @ 17:00
£19.99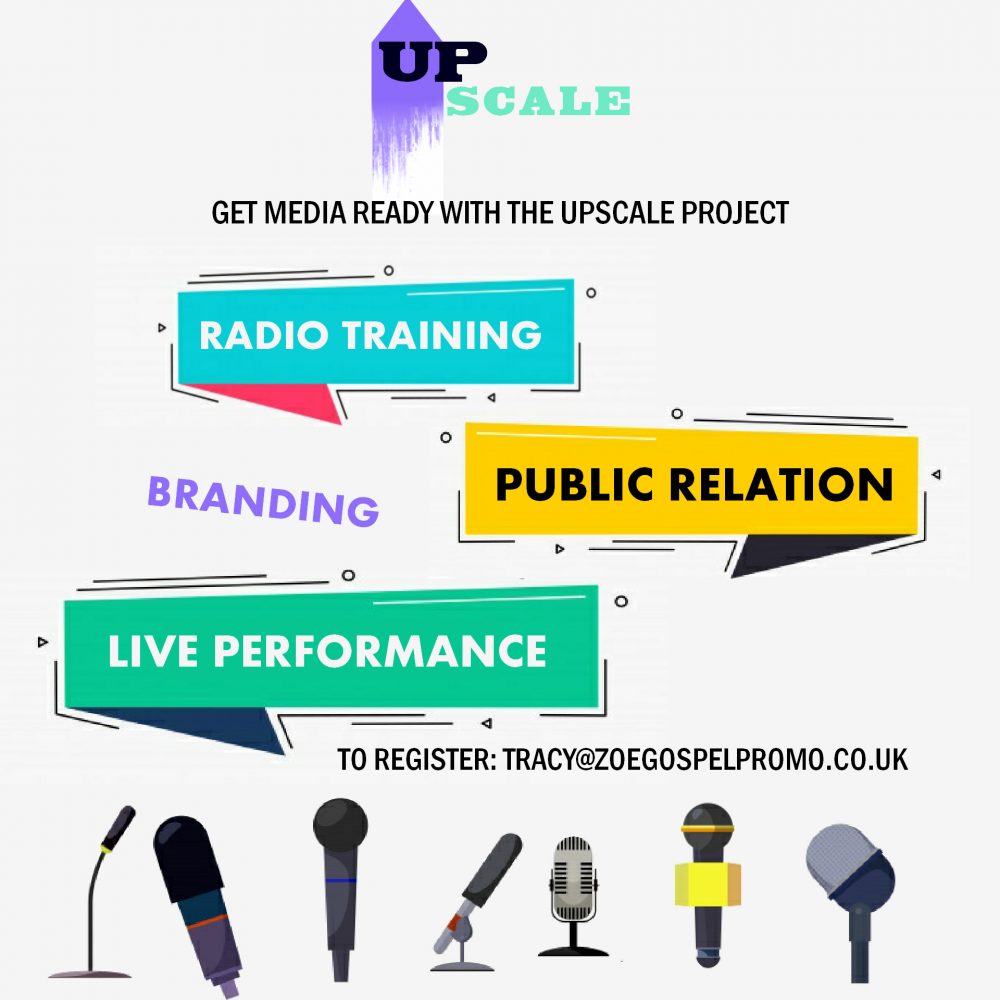 Zoe Record's UpScale project aims to broaden and deepen the ways in which new and existing audiences enjoy British Black Gospel Music and to enhance the emotional connection between the artist, music and audiences. This project is open to all Gospel artists in the UK, rappers, poets and singers. The artist will attend a series of workshop led by Dave P and Helen P of Urban Gospel Network (UGN Jamz) and Marcia Dixon.
Marketing, branding, audience building, personality, and communication amongst a range of other things you will learn in this project. This will lead to creating your own content and a supporting act slot for a grand show in an 800-1000 capacity venue in London. As part of this project, Dave P and Helen Le Paul from UGN Jamz Radio will be helping you enhance your radio experience. – So if you are a newcomer or are interested in radio presenting and fine-tuning your radio broadcasting skills, then these workshops are for you.
The Program
August – Saturday 17th – Full day training with Marcia Dixon and Jo Tandie
10:00 – Session 1
13:00 – Break
14:00 – Session 2
Finish @17:00
Branding – Jo Tandie 3 hours session
The importance of media and PR, Devising a media strategy, Conducting interviews – Marcia Dixon 3 hours session
September & October
You will either attend 3 Tuesday sessions or 3 Friday sessions.
Friday 6th Sept, Friday 20th Sept, Friday 11th Oct
Tuesday 17th Sept, Tuesday 1st Oct, Tuesday 8th Oct
With Dave P and Helen LePaul starting @10am to 12pm