Worship Warship – Breaking Chains
December 20, 2020 @ 18:00 - 19:30
Free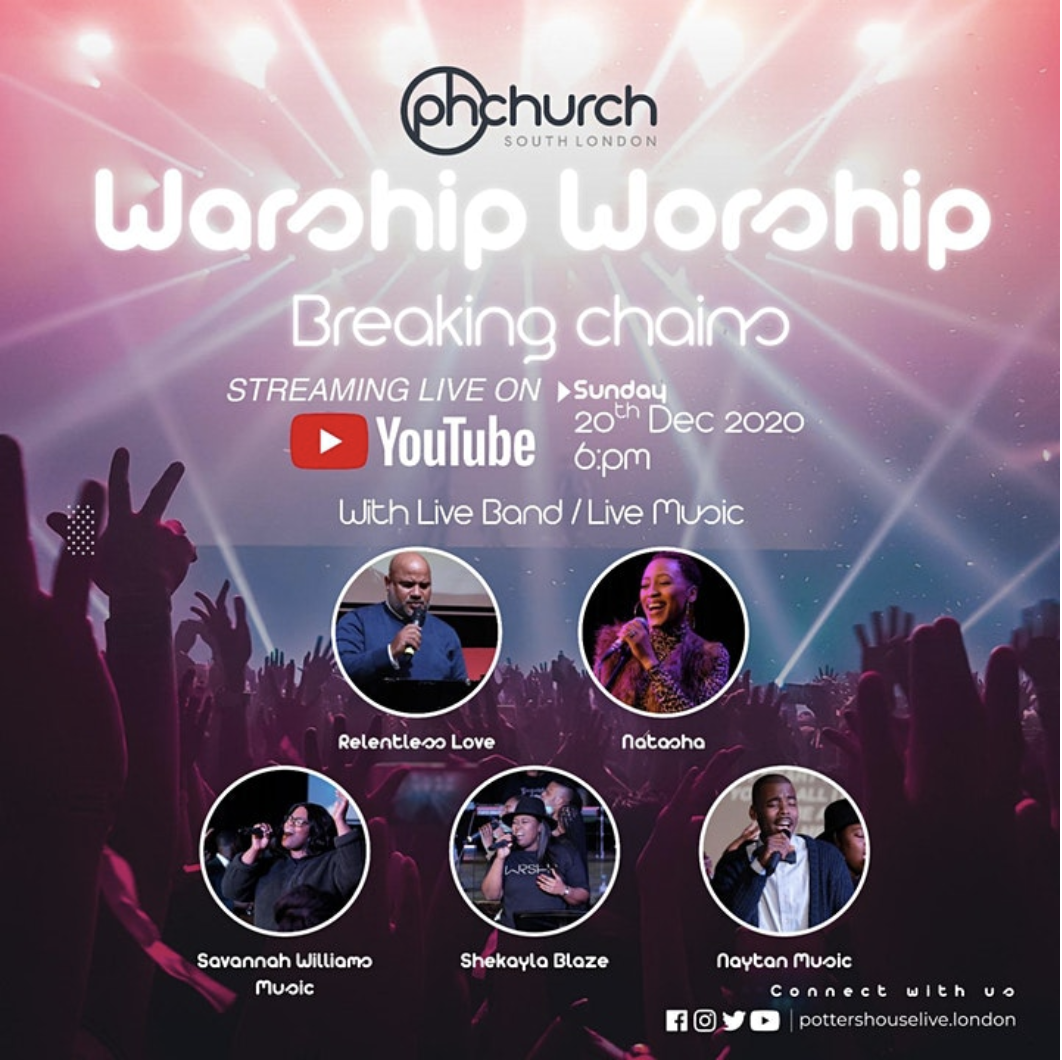 About this Event
Potters House Live presents to you 'Warship Worship – Breaking Chains'
We are gearing up for battle and one of our weapons is worship in song!
You can join us online via our YouTube channel or in person where we will be maintaining Social Distancing and where spaces will be limited.
If you would like to attend, you can register on Eventbrite, otherwise you can also watch it online on our YouTube channel here.
Powerful worship leaders and singers will be there to bring the presence:
Relentless Love
Savannah Williams Music
and many more!
End your December with an event to remember!
Honor Oak Community Centre
50 Turnham Rd, London SE4 2JD
Instagram: @pottershouselive