Worship Camp- Understanding the Culture of Worship
November 19, 2016 @ 12:00 - 20:30
15.45£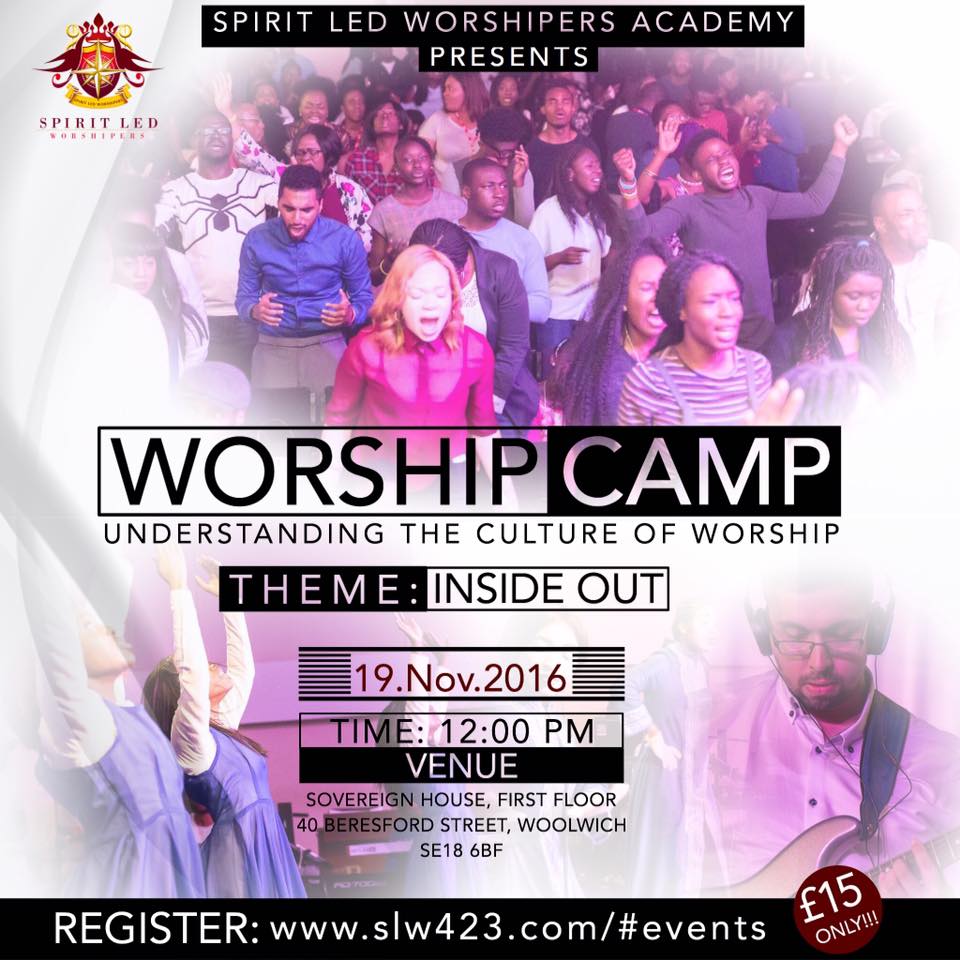 Spirit Led Worshipers Academy
Worship Camp
The vision of the Worship Camp is to gather worshipers from all spheres of life in order to teach and share biblical principles of worship, and thereby encourage and foster growth in the knowledge and application of worship as our culture.
Theme: InsideOut
Speakers Include: TJ Diro, Ayobami LightChild, Isaiah Raymond, Tose, JacyMai, New Rivers, Rev Tjay, Spirit Led Worshipers and many more.
Delegates
This Camp Is For Anyone Who Loves To Worship And Seeks To Know More….. Its For Those Who Are Worshipers at Heart first as well as those who server as lead worshipers, singers, musicians, sound techs, visual tech, creative arts, dancers ,Church workers.. for every and anyone.
The day will include, Talks, Break Out Sessions,QandA sessions that will cover a vast range of topics to do with worship as a lifestlye to coporate worship.
We will round up the Camp with a worship and intercession night lead by GN Worship and Spirit Led Worshipers.
Tickets:
Single: £15.45 (Booking fee included)
Group Of 6: £74:48 (Booking fee included) This is for any church departments that would like to come in groups.
Register: www.slw423.com/#events