Work+Go
November 12, 2022 @ 09:30 - 20:00
£49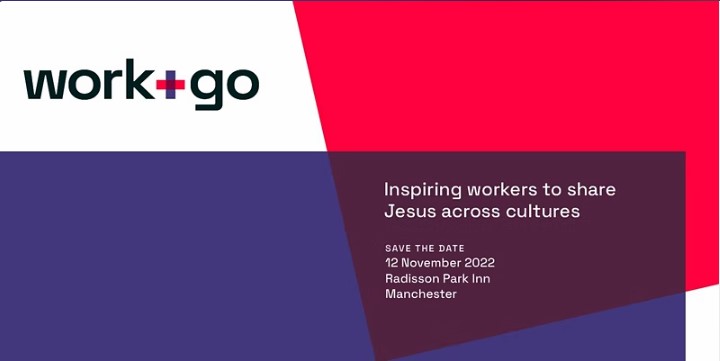 The workplace is more diverse than ever, full of people from different ethnicities, nationalities, and social backgrounds.
That means the workplace is where the good news can change cultures when Christians apply Jesus' message to their work.
Work+Go will inspire delegates with the biblical principles and practical skills to do this.
When booking you'll need to select your morning and afternoon seminar options.
Lydia Stream: Business (corporations, tech, advertising, commerce)
Esther Stream: Government (judicial, executive & legislative, military)
Bezalel Stream: Arts & Entertainment (film, music, sports, classical arts)
Priscilla Stream: Digital & Media (publishing, television, internet)
Isaiah Stream: Social Enterprises (nonprofits & civic organisations, foundations)
Luke Stream: Education (schools, sciences, medicine & research)