VOCALS & VERSES: VALENTINE'S SPECIAL
February 10, 2017 @ 19:30 - 23:00
£15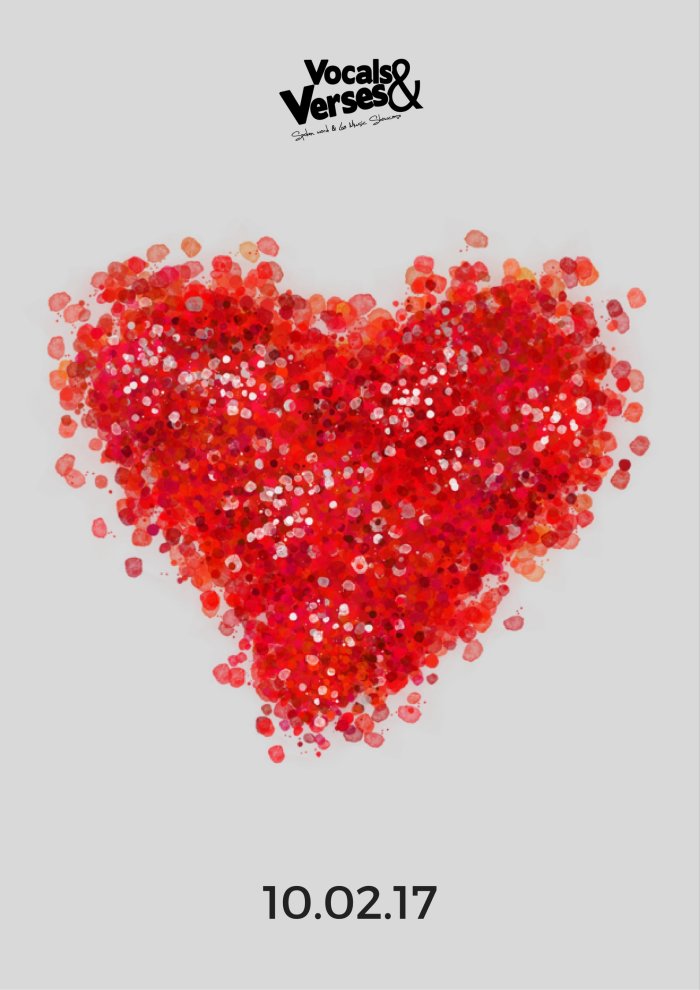 On Friday, February 10, Vocals And Verses will kick off 2017 with their Valentines Special, hosted by Gani B, taking place at The Hospital Club, London.
This event will endeavour to provide attendees with an evening packed with thought provoking, epic creative talent from the likes of Shae, Latir, Benjamin Bennett, Coah, Anita Barton-Williams, and more! All in time for Valentine's Day.
After the showcase, DJ GNC will be spinning your favourite tunes until late. Attendees can utilise this time to network with likeminded spoken word and poetry lovers, and creatives alike. "Feed the mind, Feed the soul"
Early Bird and Standard tickets are now SOLD OUT but organisers have added some last minute tickets. Go get them now!