Unbelievable? The conference 2016 – Discover your inner evangelist.
July 2, 2016 @ 10:00 - 17:00
£25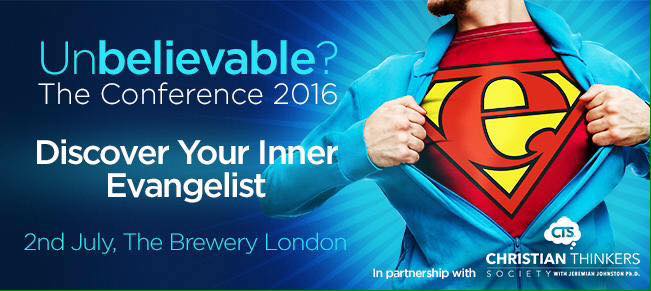 The UK's leading apologetics and evangelism conference is back! A day of inspirational training led by world class Christian apologists and evangelists, to help you rediscover your passion for telling others about Christ. In partnership with the Christian Thinkers Society.
For more information on this event and ticketing, click here
Early Bird tickets end on 15th April!