Tye Tribbett – Live in London
December 11, 2015 @ 19:00 - December 12, 2015 @ 23:00
£20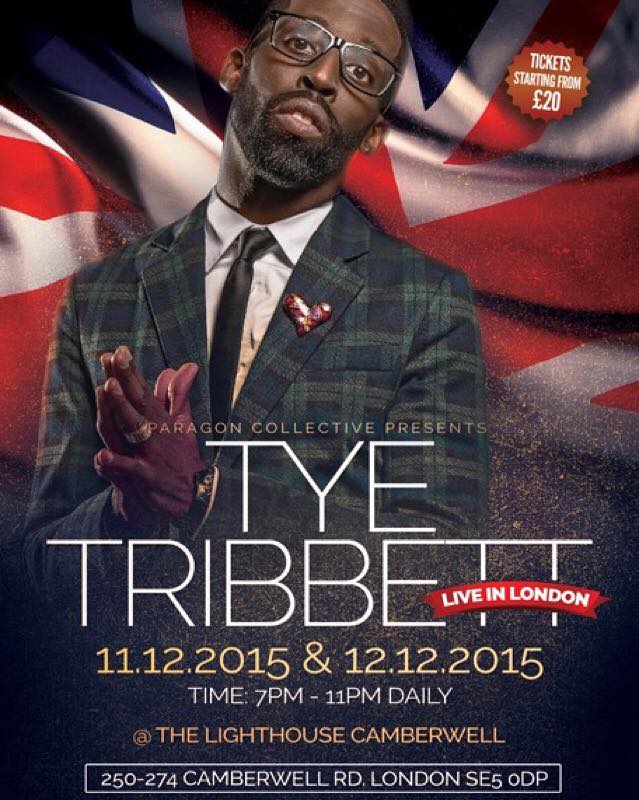 Tye Tribbett is one of the most riveting & multi-talented Gospel artist of our time. Hailing all the way from the USA he will be blessing the UK with songs of praise and cries of worship for the first time in eight years. For those who are familiar with this iconic man of God, his catalogue of sensational hits include 'If He Did It Before / Same God' & 'What Can I Do' and 'He Turned It' to name a few.

Mr Tribbett is an extremely talented singer and passionate singer-songwriter, who is the proud winner of two Grammy Awards for both Best Gospel Song (2014) & Best Gospel Album (2014).
Top UK support include:
Shad Stone, Guvna B, Faith Child, VM & New Ye, Matthew Allen, Naomi Parchment and The Reapers Choir
Hosts:
Muyiwa & Simply Andy
If good music, great atmosphere & being in the presence of God offering up sweet sacrifices of praise is your thing then this isn't an event you want to miss.
This event has multiple dates. Please click event link to select your preferred day. Ticket prices start at £20 + booking fee.