Big Church Day Out 2022
June 3, 2022 - June 4, 2022
£54 – £180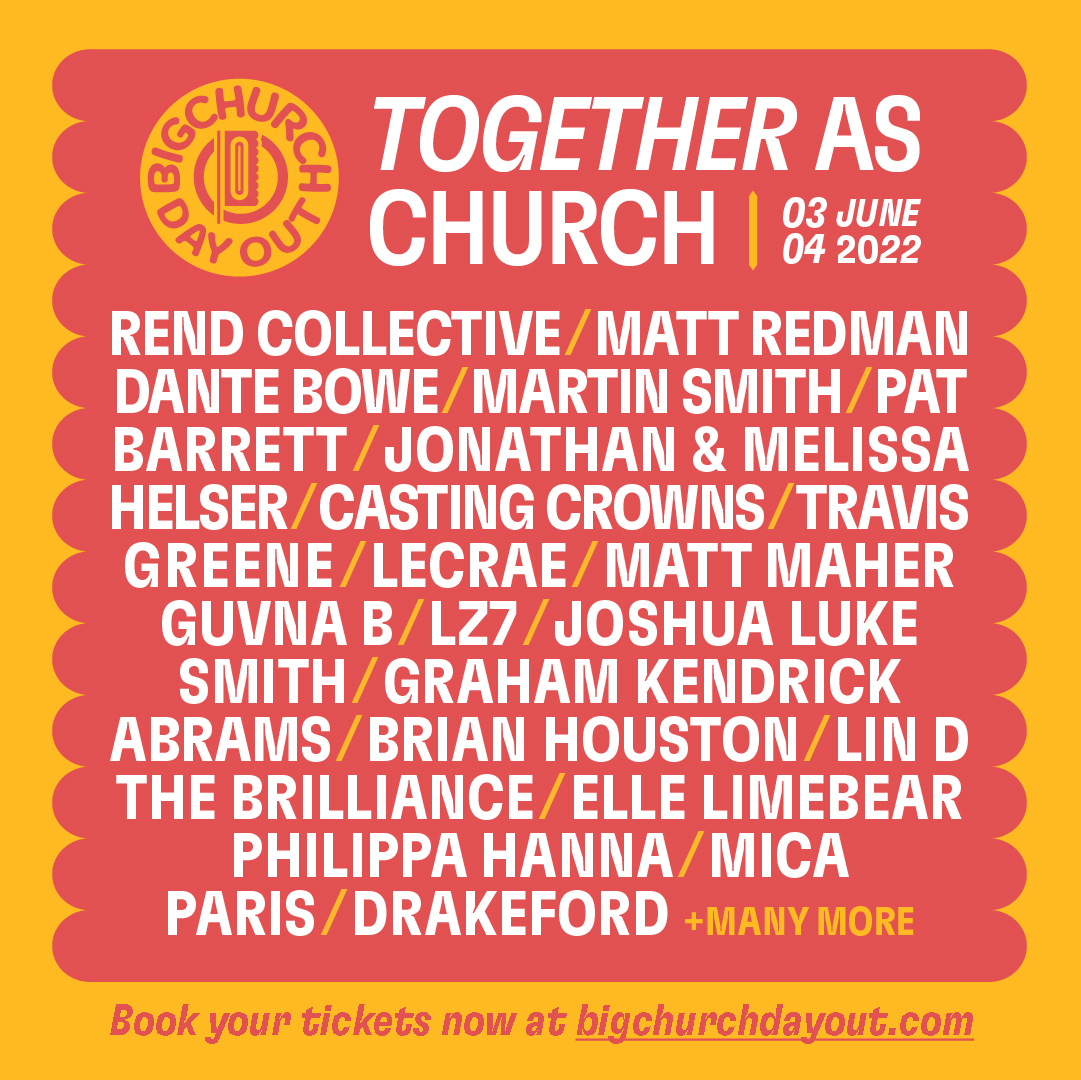 A FESTIVAL ALIVE IN TECHNICOLOUR FAITH
Join with over 30,000 people from across the UK and beyond to worship together in the jaw-dropping surroundings of the Wiston Estate, in the company of some of the best Christian artists in the world.
Each year, rippling flags and worship anthems ring out from the mainstage as families flock to the field of fun, and cream teas are served within earshot of choirs surrounded by the beautiful gardens of Wiston House. This is the church; all tribes and all ages, campsites becoming communities, memories in the making, the happiest festival-goers on the planet.
SPACE FOR YOUR COMMUNITY TO COME TOGETHER
For generations churches have loved fellowshipping together once a year for the classic 'church weekend away'. BCDO provides a brilliant alternative, creating space for your community to hang out, build friendships and deepen relationships. Why not hold your own talks and mini-meetings on the BCDO campsite each morning before all the festival fun begins? Many churches love BCDO for this because its an affordable alternative that removes both the financial risk for a church, and the challenge of needing to develop your own programme. Also, our incredible Group Plus feature means everyone in your group can purchase their own ticket (without you needing to go around and collect everyones money) and don't forget that the more people you bring along, the cheaper each ticket becomes.