The 2 Day – Ultimate Music & Business Academy 2021
September 30, 2021 @ 12:30 - October 1, 2021 @ 19:00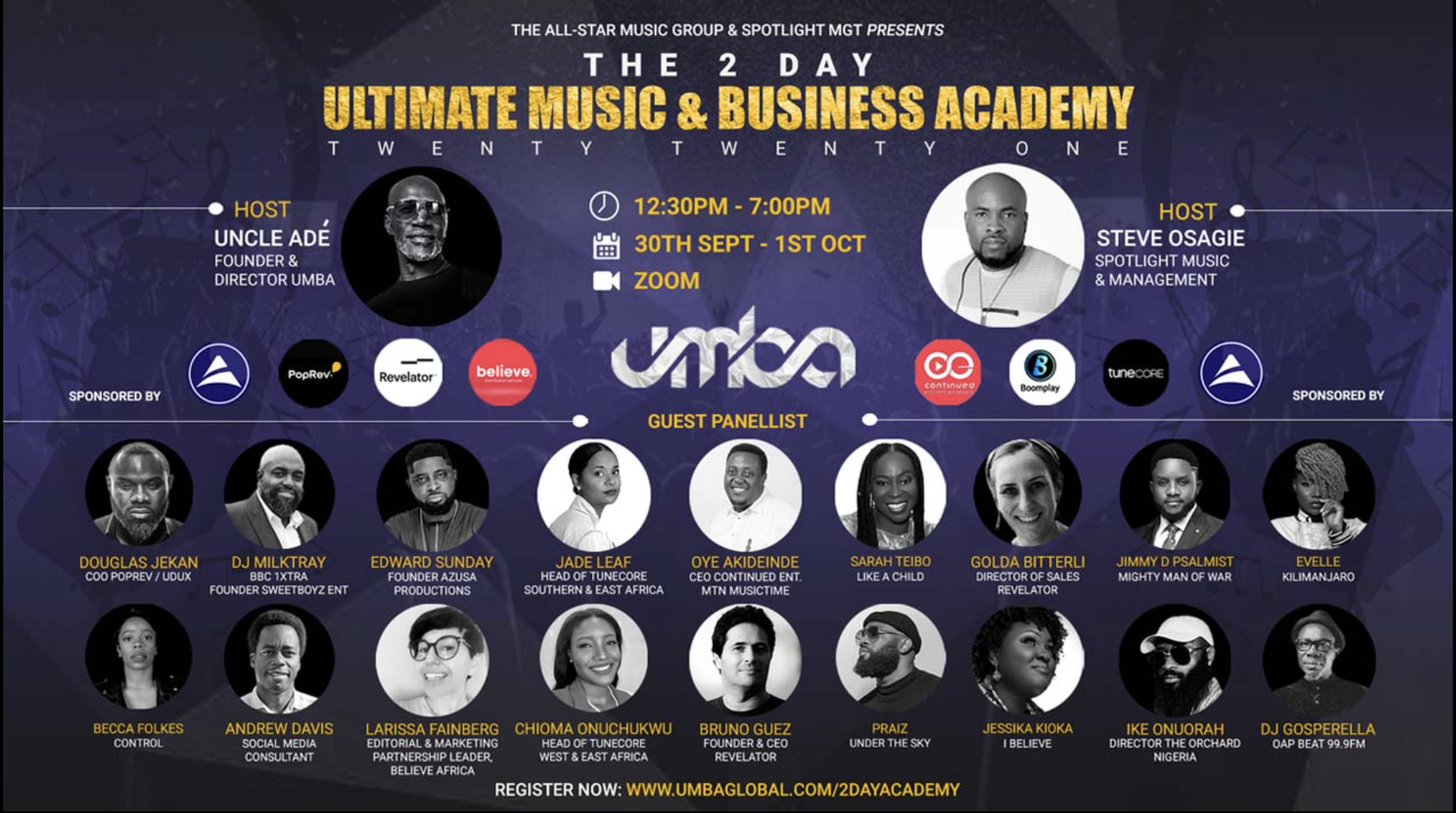 Following the exceptional successes of the 2020 edition, the academy returns with an irresistible line-up and a theme that really will impact careers!
This year's theme is The Monetization of Music, and the panels are designed to take a deep dive into each of the links in the value chain that are integral in realising a financial return on music creativity for independent artists.
The focus of this camp is specifically to address the business issues that exist (for Gospel based Artist, Producers & Musicians) both in the church community, and the commercial world. Our aim is to provide insight, understanding and appreciation, of the types of business practices and strategy, that have led to success for non-Christian artist.
"This is undoubtedly one of the most comprehensive & insightful 2 days of training for Singers, Producers, Song-writers, Managers, and Music Business Practitioners. And will be an invaluable, defining experience, on your pathway to music success."