Tehillah Praise UK night of worship
July 1, 2017 @ 16:00 - 19:00
Free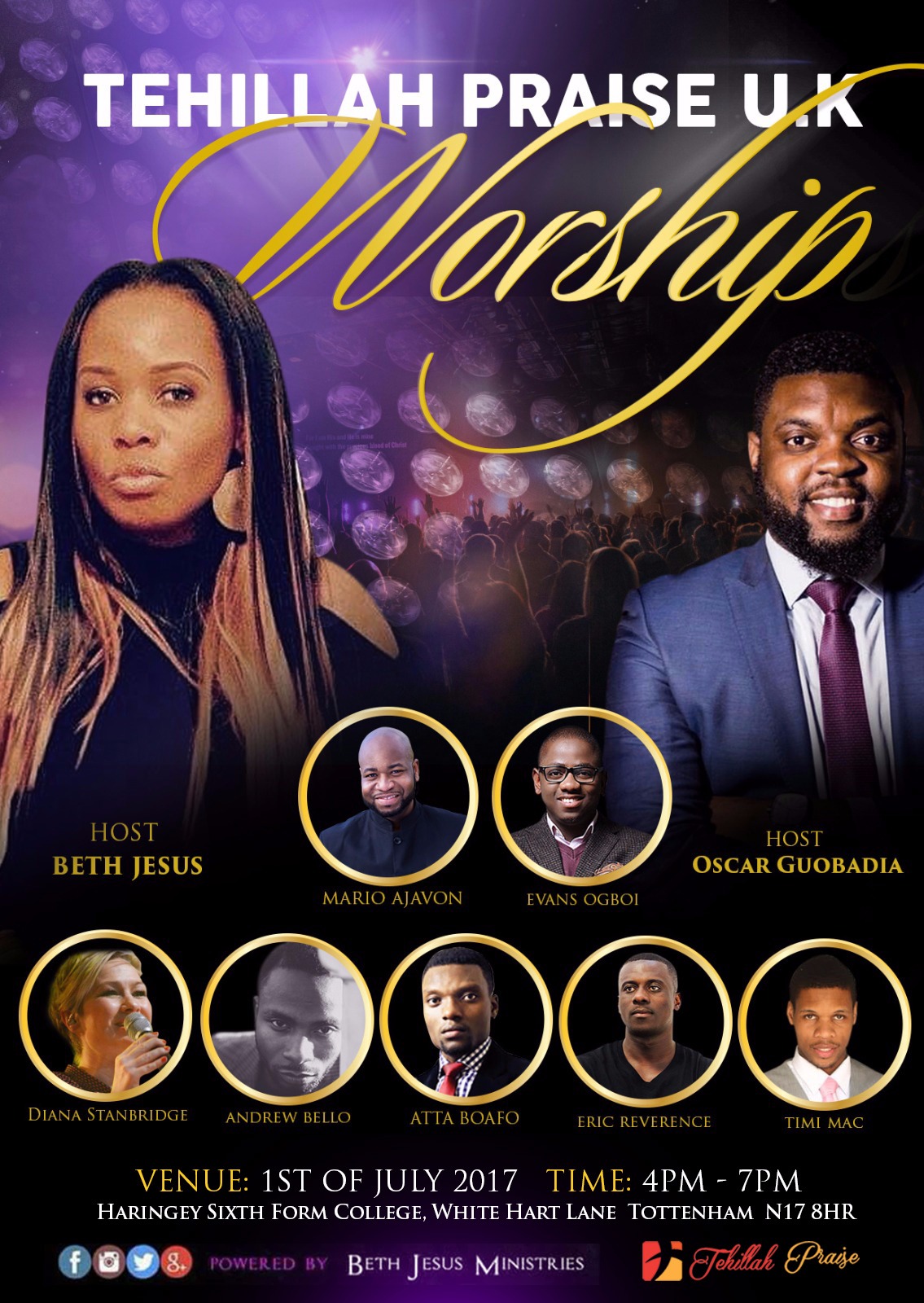 It's here again, the Tehillah Praise UK night of worship. Once a year, with a heart filled with praise and adoration for all God has done, is doing and will do, we gather to lift our hands in praise to our King.
Who is like our God…none. He does wonders and He is truly worthy of all our praise. To worship we live and we live to worship.
Join us as we lift Jesus high for the world to see. Register now!