Synergy Concert
November 25, 2017 @ 17:00 - 21:00
£15 – £30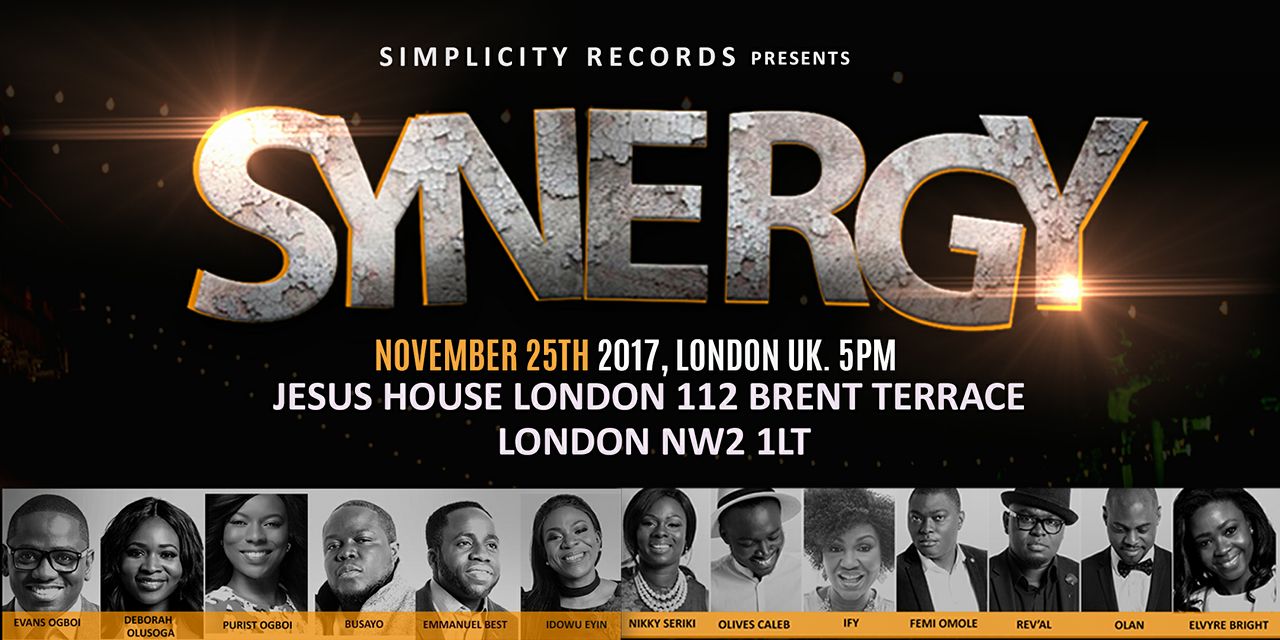 Synergy brings together great gifts from across the world to lift up the name of Jesus.
On the 25th Of November 2017, 13 incredible gospel recording artistes will join forces at Jesus House London to not only creating a powerful sound in unison but capture the experience of UK's first gospel collaborative concert. On the night, each artiste will perform their favourite song exploring the core of their musicianship with the audience. This experience will the recorded LIVE audio/visual.
The climax of the evening will feature all 13 artistes in a powerful collaborating track produced by the MOBO AWARD winning songwriter and producer; Evans Ogboi who will also be performing at the event.
Gospel music lovers are in for a treat as the evening will feature a variety of music styles ranging from contemporary gospel, rock, afro beat, neo soul, R&B, traditional gospel to classical.