Stepping Out Concert 2016
March 16, 2016 @ 18:30
£4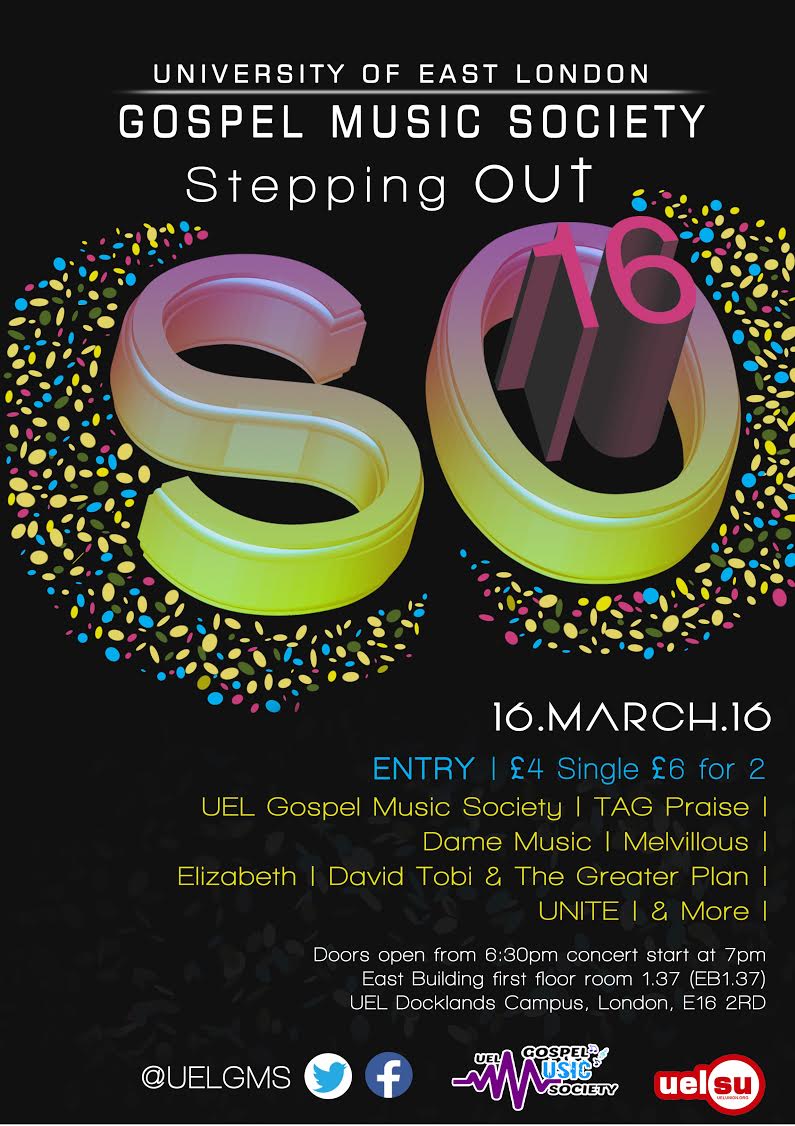 Join the University of East London Gospel Music Society on March 16th for their anticipated 'Stepping OUT' concert held on UEL Docklands Campus for the third year. There will definitely be something for everyone as this event brings together a mix of songs, poetry, dance, rap & spoken word from 13 talented London university groups & UK Gospel artists.
At the heart of this year's concert, UEL Gospel Music Society celebrates 5 years of hard work, passion, engagement & fun, as an established and growing student – led group at the university. #SO16 is open to everyone and entrance at the door is £4 per person, with a discount entry of £6 for 2 persons.
Join us as we celebrate with an amazing evening of music & inspiration. See you there and don't forget to bring a friend along with you !
Tweet us @UELGospelchoir or tag us on instagram @uelgms.