Step FWD Awards
November 27, 2021 @ 18:00 - 22:00
£35 – £50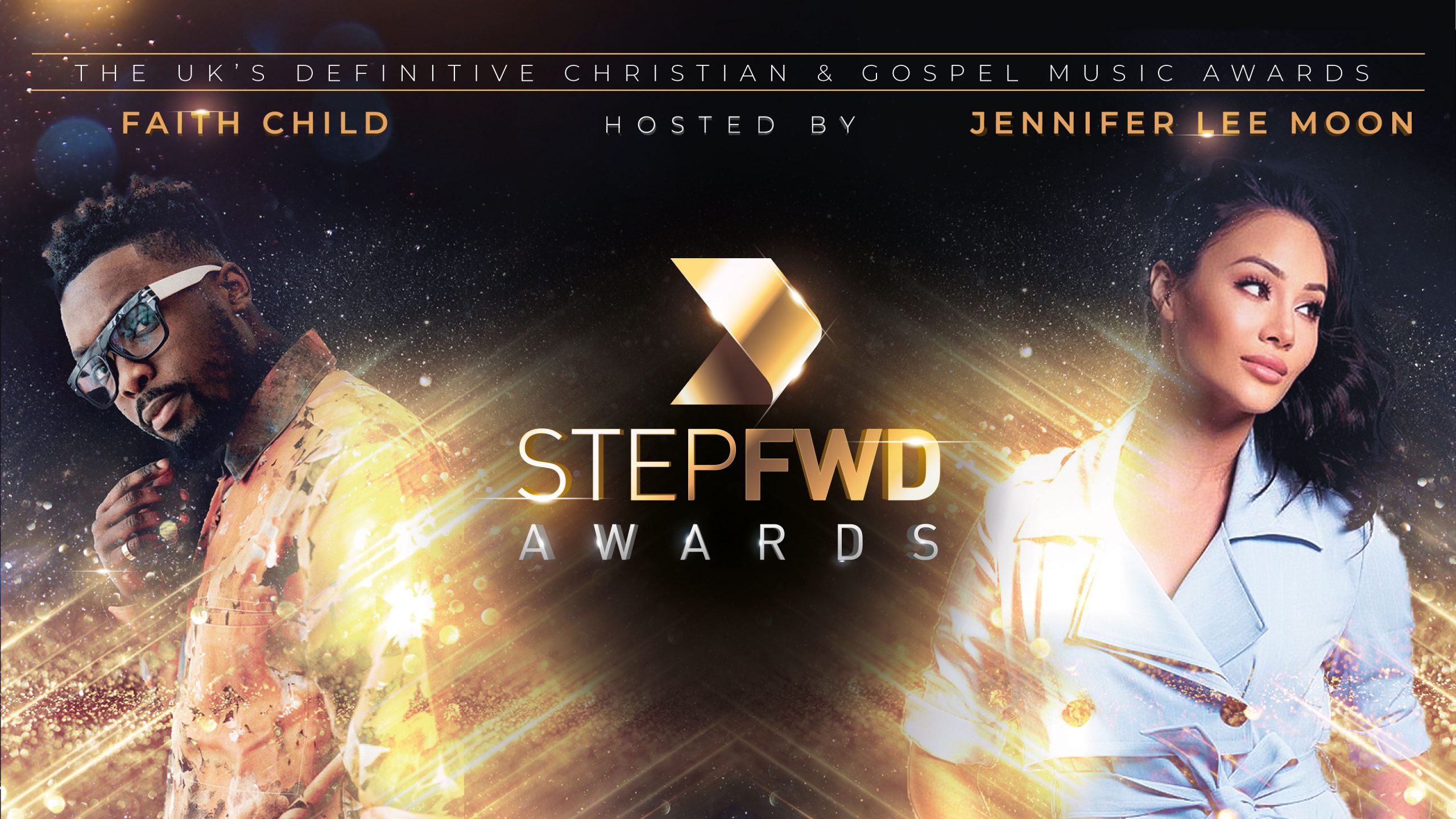 A 'best of British' & 'Dove meets Stellar' music awards ceremony honouring the past & celebrating the present Christian & Gospel music talent
A 'best of British' and 'Dove meets Stellar' Christian Awards Ceremony – Such an achievement will be the first time the AStep FWD recognizes the best talent from both the Contemporary Christian Music (CCM) & Gospel music scenes, bridging the gap between various musical styles and genres.
It will be a night of celebration and fun with performances from various UK artists, showcasing the best of British talent across multiple genres
Along with our main focus – honouring – inspired by Romans 12:10: "Love one another with brotherly affection. Outdo one another in showing honour", the Step FWD Awards Ceremony will be an evening of great Gospel and Christian Music and excitement. It will be a place to showcase British talent and celebrate the rich musical diversity from the past, present and future of Gospel and Christian music, and for the first time ever on such an international platform. It will be streamed online and we plan to partner with other media outlets across the UK and America to expand our reach even further! Here are some of the key highlights:
Event Type: Red Carpet, Black Tie Event
Event Date: 27th November 2021
Event Location: St Paul's Hammersmith
Event Setup: Round Table – Drinks Reception
Please note that this event will also be broadcast online so come dressed to impress!