Sisterhood Gospel Concert
January 21, 2017 @ 19:00 - 23:00
Free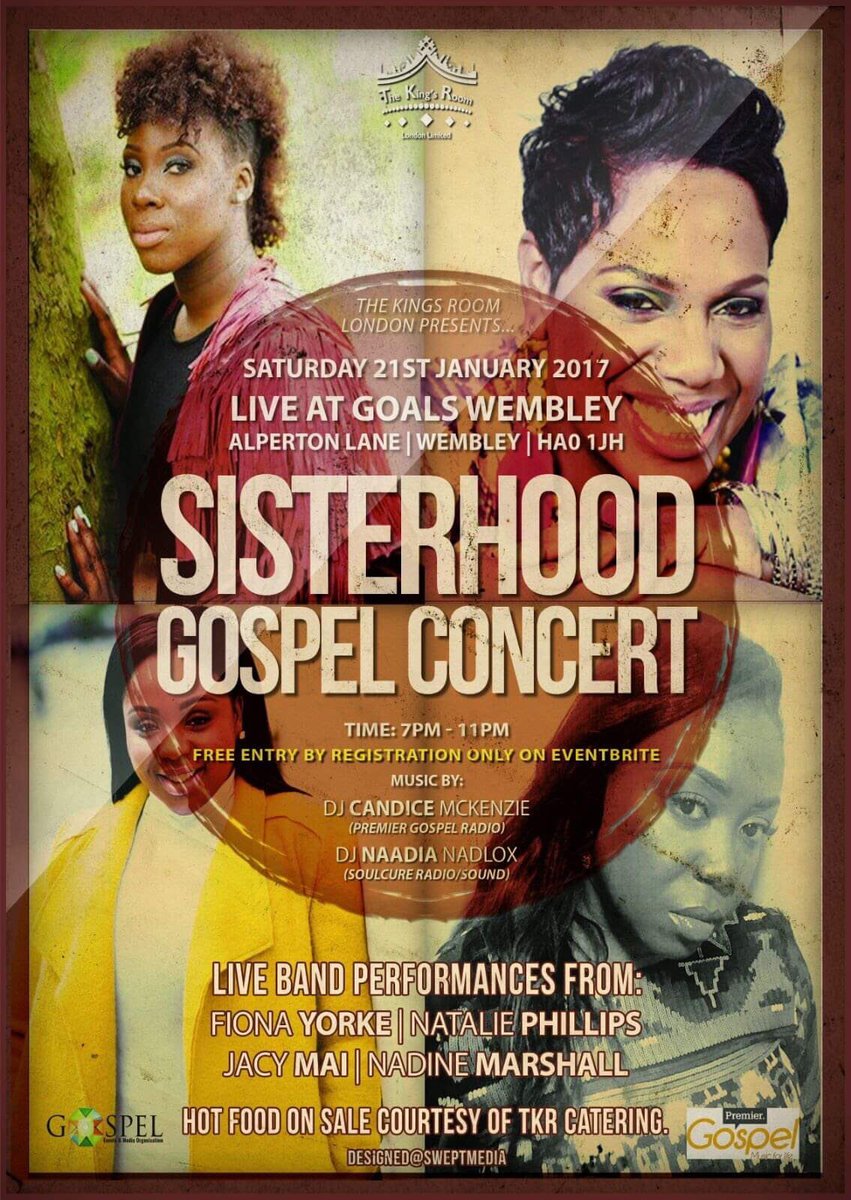 The King's Room London and G.E.M.O present the #SisterhoodGospel Concert is the first in series of free events that will celebrate the best in Urban UK Gospel Music starting with an ALL female line up. There will be live performances from Fiona Yorke, Jacy Mai, Nadine Marshall and Natalie Phillips.
Also they will have music by DJ Candice McKenzie of Premier Gospel Radio playing the best in Inspirational House and Garage. DJ Nadlox of Soulcure Radio and Sound will bring you the best in Reggae, Hip Hop and Afrobeats.
There is something for everyone and it's FREE.
So if you love live music we have it. If you love DJs we have it. If you love singers we have it. If you love dancing, you can do it. If you love eating, you can do it.
Hot food will be on sale courtesy of TKR Catering. CDs and Artist Merchandise will also be on sale.