Setting Da Standards Presents: The Bop Live 2020
November 27, 2020 @ 17:00
Free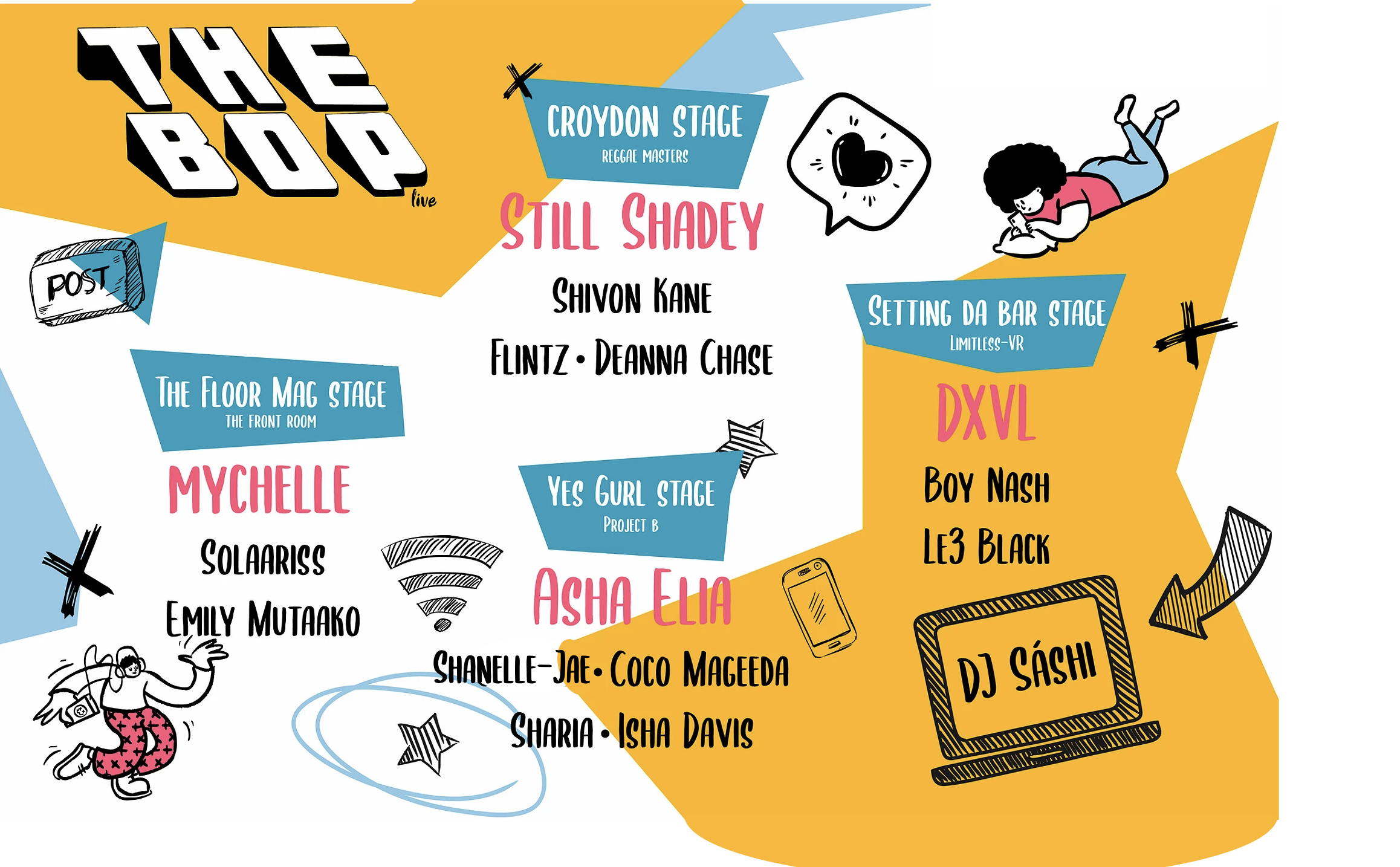 Setting Da Standards also known as SDS Entertainment is an all young, black female led entertainment company based in Croydon, South London. Our mission is to support young creatives through means of: live performances, artist development, workshops and exhibitions with a keen focus on helping our community. Our current focus is to develop the creative community within the borough of Croydon and to establish the grassroots "stepping stones" for new upcoming artists starting their journeys. Croydon is in dire need of a creative hub especially tailored for music and that's where we come in!
As we all known The Lockdown has limited attendance to events that have been planned…FEAR NOT! The virtual concert 'The Bop Live' is looking to bring the experience filled with different talents, four different stages – just like you would be there, live in the flesh. This is a free mini community festival!
Want to specifically listen to your specific genre you would at an event? The different stages include:
Croydon Stage: Still Shadey , Yes Gurl Stage: Asha Alia, Setting Da Bar: DXVL, The Floor Mag: Mychelle. Many more supporting acts involved
Make a date free, place in your calendars:
27/11/2020!
Live from: 5pm
Access through: Theboplive.com
For more information follow:
Twitter: @SDSEntertain
Instagram: @SDSEntertainment
Email: Info@settingdastandards.com