SAGA Experience 2019
May 5, 2019 @ 16:30 - 22:30
£20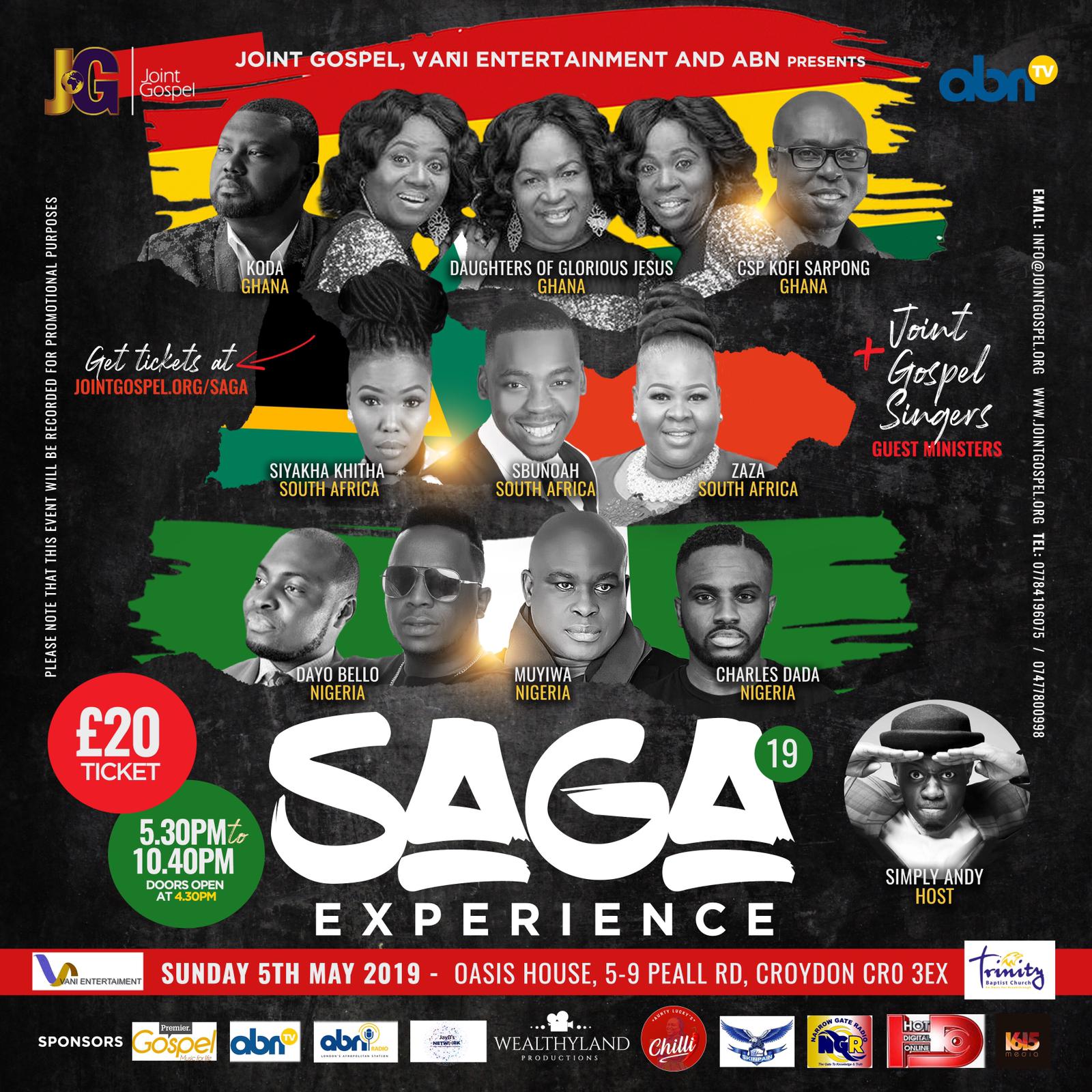 Joint Gospel, Vani Entertainment & ABN TV presents SAGA Experience 2019. Last year, we had a great time in the presence of God. The place was filled up. It was Ghana vs South Africa. We were blessed to receive on the night; DSP Kofi Sarpong (Ghana), Zaza (South Africa), Ayanda Ntanzi (South Africa), Dumi Mkokstad (South Africa), Rev Osei Kofi (Ghana & UK) and many more. But this time it will be, Ghana vs South Africa and now introducing Nigeria.
Now featuring, KODA (Ghana), Daughters of Glorious Jesus (Ghana), CSP Kofi Sarpong (Ghana), Siyakha Khitha (South Africa), SbuNoah (South Africa), Zaza (South Africa), Dayo Bello (Nigeria), Muyiwa (Nigeria), Charles Dada (Nigeria).
Saga means epic. It is the most exciting event of the year for those that are crazy for God. The scripture says in Psalms‬ ‭150:2, "Praise Him for His mighty acts; Praise Him according to His excellent greatness.
Get your tickets now and come for an epic worship experience with plenty African flavour!