Rhema Arts presents The Forum
April 24, 2016 @ 19:00 - 22:00
£8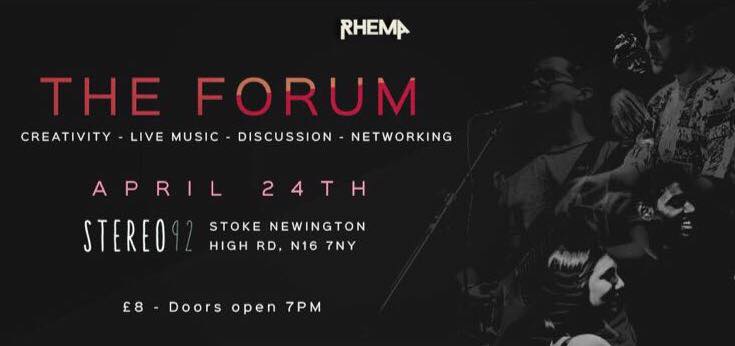 Rhema Arts Uk is back with a 'spring special', 'The Forum' which brings a new twist to the Rhema shows with a hot topics segment!
This will be a fun-filled, intimate evening, with live music, networking, amazing gospel acts and special guests for our panel!
Loretta Andrews, Premier Unsigned radio host & producer will be a guest speaker at the spring special, along with BAWR award-winning songstress Fiona Yorke performing on the night.
Here is a sneak peak on what to expect: