Prom Praise 2016 at Royal Albert Hall
April 2, 2016 @ 18:45 - 22:30
£9.64 – £38.20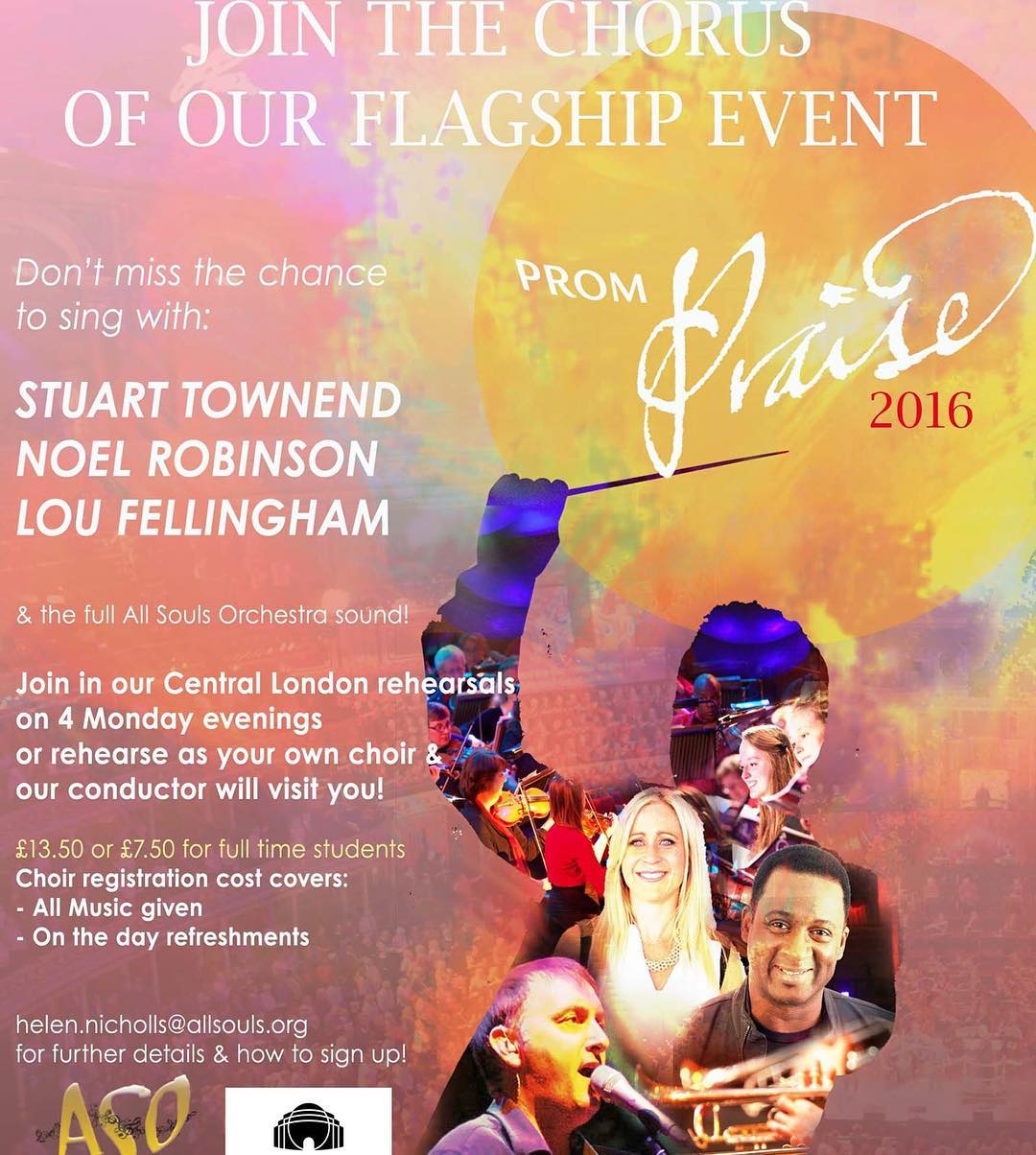 Famous worldwide for a unique voice in music, the All Souls Orchestra bring their flagship event, Prom Praise, for their annual visit to the Royal Albert Hall with a very special partnership of classical and contemporary musicians.
Under the energetic, dynamic directon of principal conductor, Noël Tredinnick, Prom Praise is a joyful fusion of performance with worship.
The 2016 event will feature both talented classical musicians and internationally-renowned worship leaders, including renowned singer/songwriters Stuart Townend, Noel Robinson and Lou Fellingham.