Project Impact 2016
May 7, 2016 @ 19:00 - 21:00
Free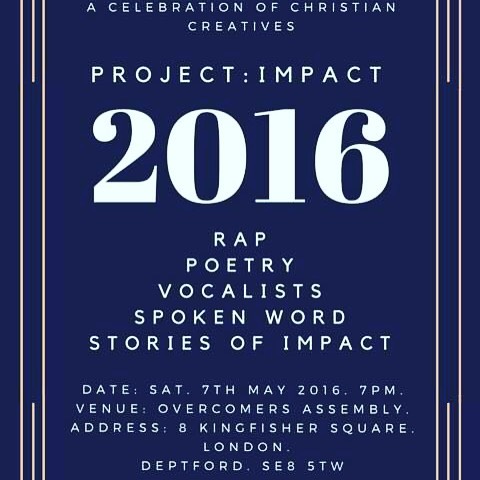 Project: Impact, A networking movement (+Events), providing a platform for creatives to express their faith in Christ. Featuring the best in live performances from singers, spoken word artists, poets, rappers and speakers.
For more information and to register for the event, click here
Here is a snippet of what it is all about.