Paradox Live London with Da' T.R.U.T.H.
June 25, 2017 @ 07:00 - 22:00
£15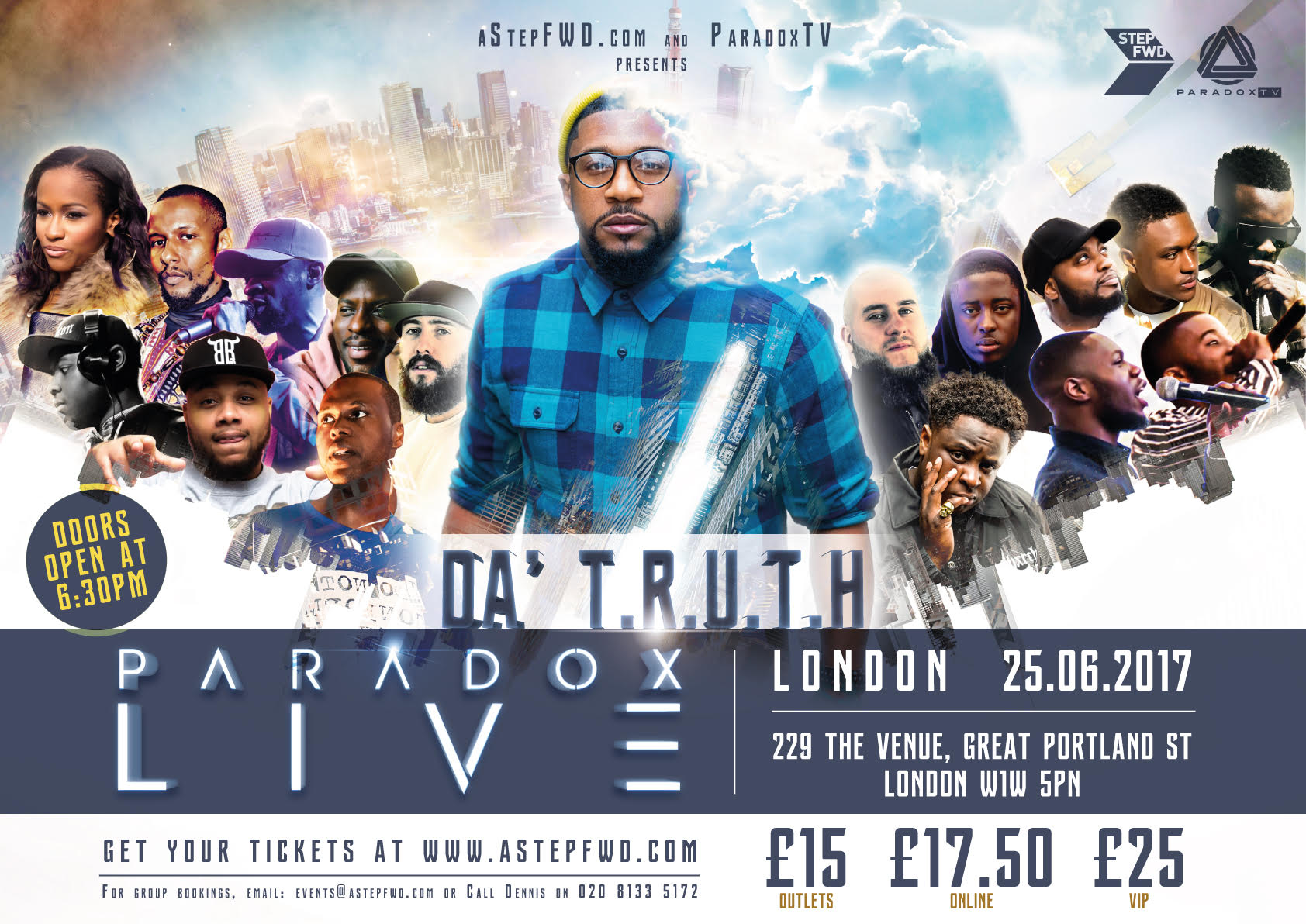 The 1st ever PARADOX LIVE London event hosted by aStepFWD.com presents Philadelphia's Stellar Award winner and GRAMMY nominee Da T.R.U.T.H.. performing alongside a number of top UK artists including Faith Child, Melvillous, A Star, Triple O, Cerose, Hope Dealers, Jo Joey, Tneek, Icie and many more!
The June 25th show in London will feature many well-known local names in a 16 Bar Challenge for emerging acts and a Gospel Cypher with DJ Selenki & DJ Kelechi on the decks.
This will be a spectacular night filled with unforgettable live showcases from the country's talented artists!
Come be part of the live event audience as we will be filming for the launch of Paradox TV.
Tickets: https://paradoxlivelondon.eventbrite.co.uk/
*Tickets are £15 up until Friday 23rd June*
Get yours today!