Operation Andrew: The Great Commissioning
October 26, 2016 @ 14:00 - 16:00
Free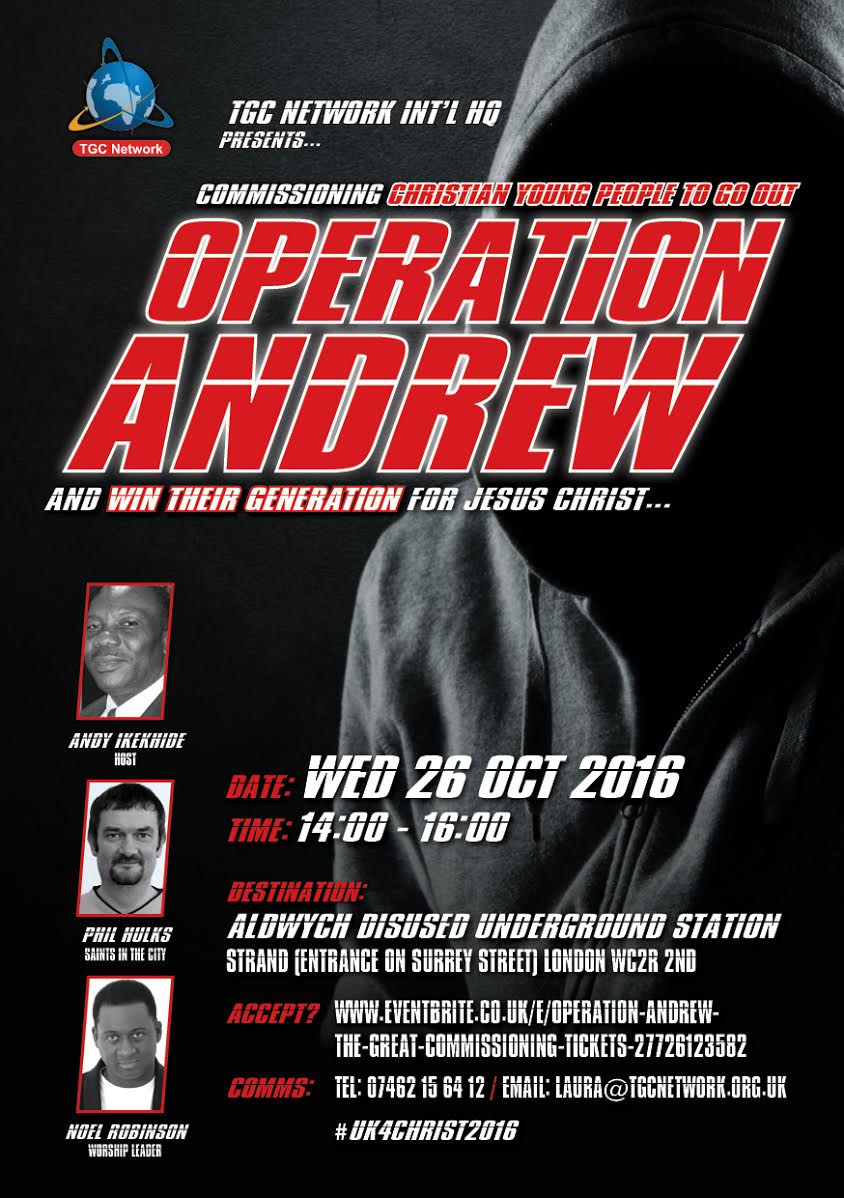 Operation Andrew: Commissioning up to 60 Young People to reach their Generation for Jesus Christ!
For those who dare join us… this event will be held right in the heart of belly of central London, on Platform 2 of the unused underground station, Aldwych.
It is hosted by Min. Andy Ikekhide, President and Founder of The Great Commission Network and UK4Christ who will be joined by Phil Hulks (Saints in the City) and Noel Robinson (Worship Leader).
If you are a young person aged between 16 – 25 years old and desire to reach your generation for Jesus Christ, this event is for you. Places are limited so register quickly.