Next Level Prayer (NLP) Conference United Kingdom 2023
July 1 @ 17:00 - 23:00
Free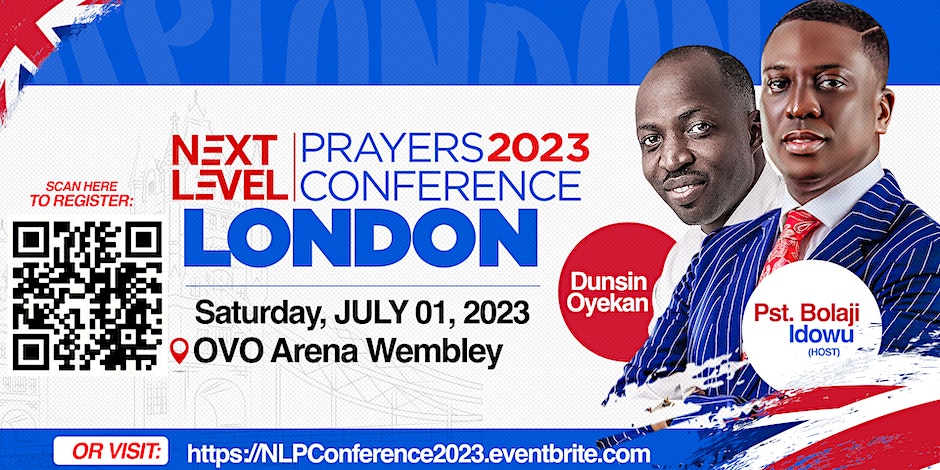 The Next Level Prayers (NLP) Conference London 2023 is a powerful prayer conference aimed at transforming lives and elevating the spiritual well-being of attendees. The event features life-changing teachings, uplifting worship, and a dynamic move of the supernatural to help participants deepen their relationship with God and experience breakthroughs in their lives.
Next Level Prayers Conference will be holding live in London, United Kingdom on the 1st of July, 2023. This event is for everyone that needs a touch of God or a miracle from God and would be a time of prayers and the move of God's power.
Venue : OVO Arena, Wembley, London, England, HA9 0AA
Time : 17:00
Please register to attend and stay updated about the event. There are two ways you can register.
– Attend Only
– Attend & Volunteer (For those who would not only want to attend but also want to volunteer too)
We also encourage you to share this registration link and invite others.