Mimi Ajala Ministries presents Women Of Power
September 28, 2019 @ 18:00 - 21:30
£11.37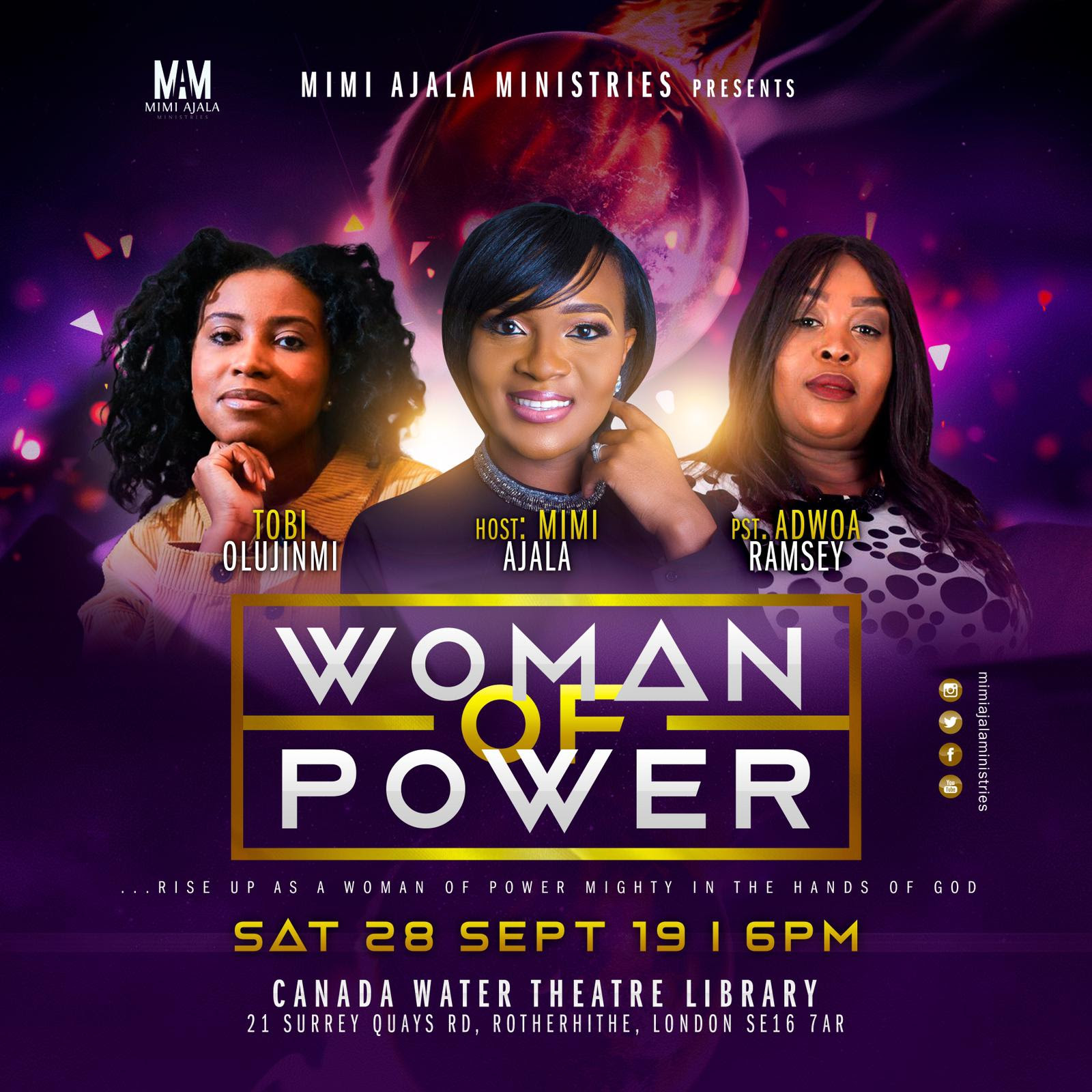 Woman of Power is a conference that is set to position you to have dominion in all areas of your life as the year closes out.
"We plan for the beginning of the year but rarely do put in the same effort into the end of the year. The word that God spoke over you at the beginning of the year has not changed even if it appears like you are far from where you hoped you would be. Sometimes all you need is a push from above to realign you still obtain the promise and to empower you to finish the race of the year. Whatever the dreams and visions you had at the beginning of the year, God has put the Woman of Power Conference together to position you to walk as a Woman of power from this time forth.
Join me and my guests, Tobi Olujinmi and Adwoa Ramsay for empowering and uplifting conversations, real, honest and transparent stories and the word of God coming with power to push you in becoming the phenomenal woman that you are.
Tickets are limited so book your tickets today. I am excited to see you at the end of the month so grab your sisters for a great night of empowerment with other women of faith."
Mimi Ajala