Lēmra Runway Show
January 9, 2016 @ 17:00 - 21:00
£12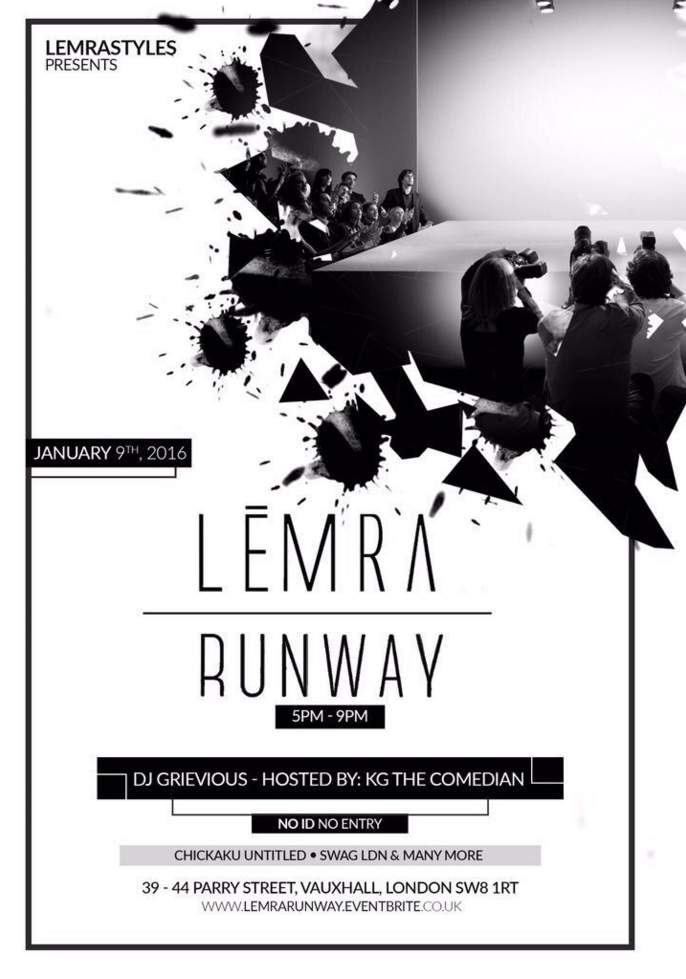 Expected to be a jam packed event filled with various representations of art forms, from music to high fashion. The focal point will be a runway show, with a dozen up coming designers presenting pieces from their latest collections. This will be presented to you by a selection of models hand picked by our followers. We aim to impress!
With this being our first event, we aim to provide a platform for people to both network and showcase individual talents.
Hope to see you there.