Leké headlines Unstoppable LIVE
December 6, 2016 @ 19:00 - 22:00
£10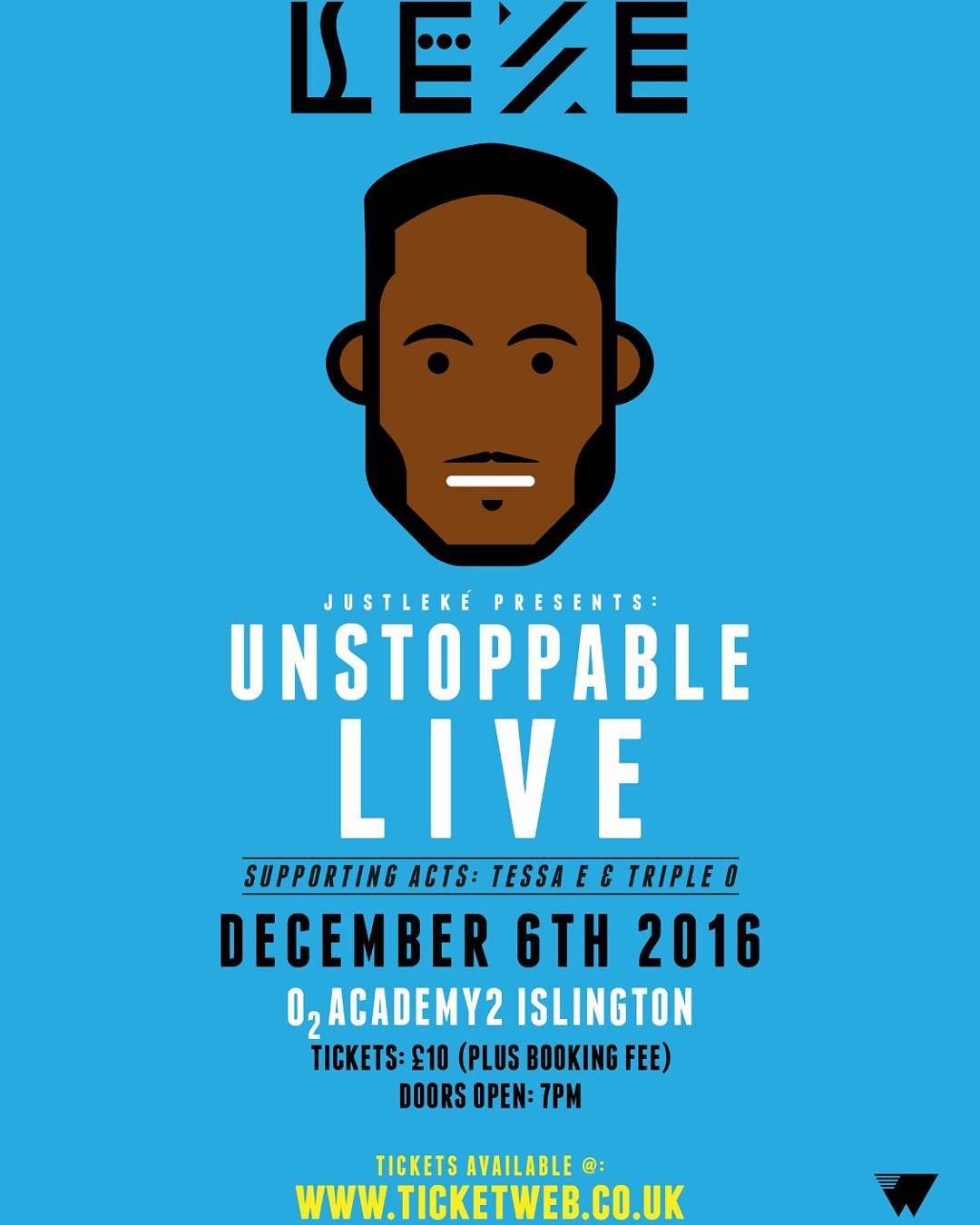 With a passion for music, Leké stands as a diverse artist with a unique sound and dynamic message. Drawing from musical influences such as Bell Biv Devoe, Shina Peters and Pharell, Leke infuses catchy lyrics that edify God, heart-warming melodies, sweet guitar licks and energetic, interactive dancing. With Leké every performance is a celebration and everybody is invited to participate.
Catch him as he showcases his latest music offering in the Unstoppable Live Tour on 6th December. This will be Leké's first headline event and is guaranteed to be unforgettable.
Support acts include Tessa E & Triple O. Go get them tickets before its too late!