Isolation Festival 2021
April 23, 2021 - April 25, 2021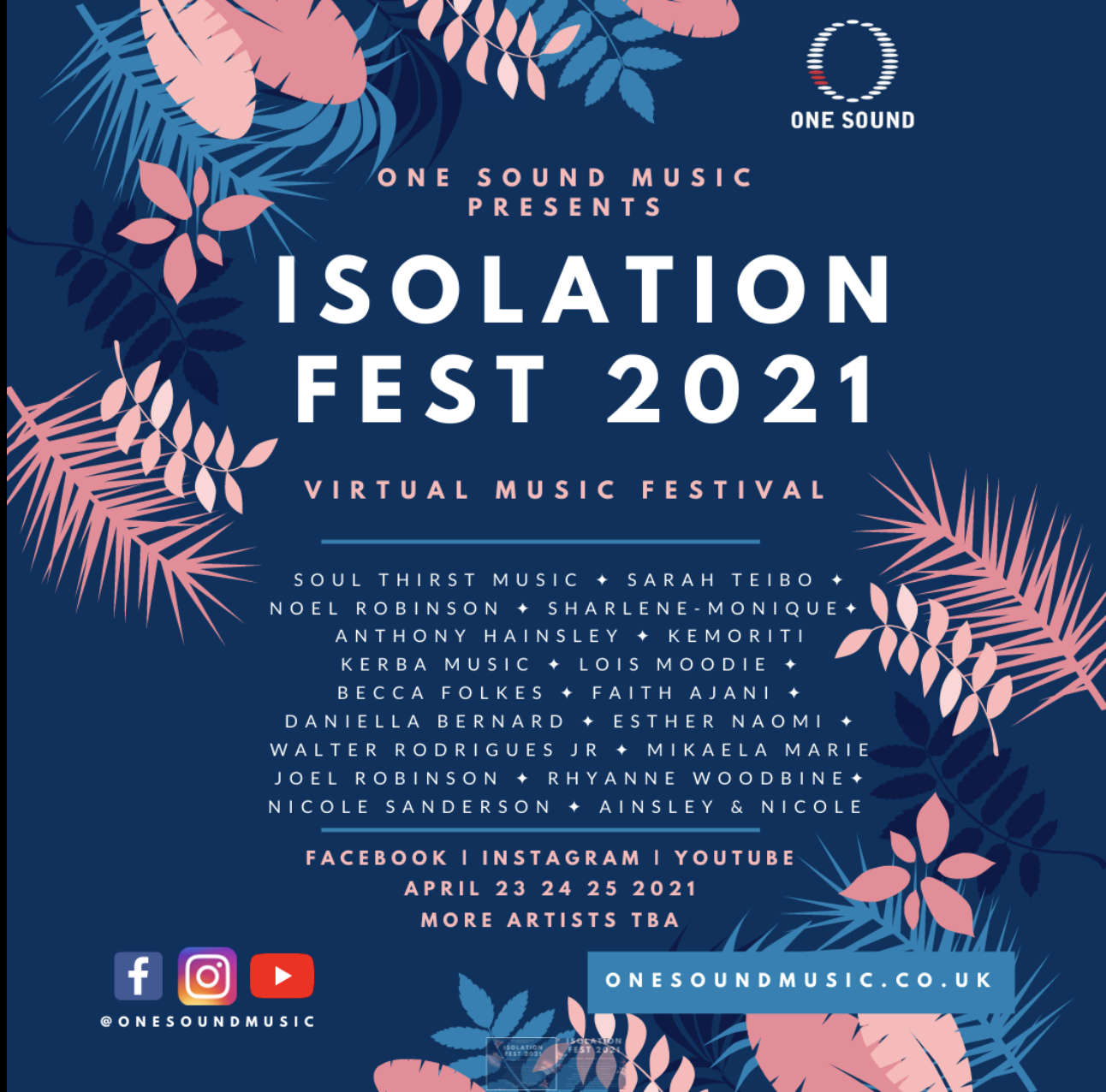 location: @onesoundmusic on Instagram, Facebook and YouTube 
Isolation Fest 2021 features three days of live streaming from Christian artists and musicians including Soul Thirst Music, Sarah Teibo, Noel Robinson, Madisen Renee and Karabo.
This will take place from Friday 23rd April – Sunday 25th April 2021 across One Sound social media pages – all shows will be live on Instagram, YouTube and Facebook as well!
Playing live from bedrooms, lounge-rooms, studios or wherever they are self-isolating, artists will play a 30-minute set streamed live on One Sound Music's social media channels.
Follow the hashtag #IsolationFest2021 to watch the whole festival back later, artist by artist – all shows will be made available on the One Sound YouTube page afterwards.
The Coronavirus pandemic has taken the whole world by surprise and everything has come to a standstill, as governments across the world try to contain the virus. People are dying, losing their jobs, panic-buying – fear has plagued the planet. We at One Sound Music believe that this is a time for everyone to receive messages of hope, love and peace, and we believe God has given artists and musicians across the world a gift that is specifically applicable to this time.
If they are in the financial position to do so, viewers are encouraged after the concert to buy music and merch from the artists' Bandcamp, Patreon pages and websites, as well as tipping in the YouTube chat/donating through the link at the top of this page to One Sound Music.
For all the latest info head to https://www.onesoundmusic.co.uk/isolationfest and
our Instagram – https://www.instagram.com/onesoundmusic/
Facebook – www.facebook.com/onesoundmusik
Twitter – https://twitter.com/onesoundmusik
Full line-up details here: www.onesoundmusic.co.uk/isolationfestlineup
See you there!
Love,
One Sound Music
Details
Start:

April 23, 2021

End:

April 25, 2021

Event Tags:

Website: